Companies in ICR Receive State Incentives for Location, Expansion, and Innovation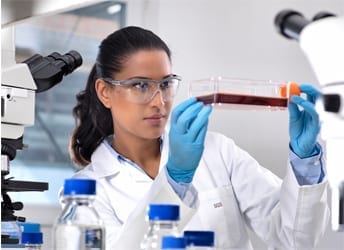 Today, the Iowa Economic Development Authority (IEDA) Board approved awards for five legacy companies, which will assist in the creation of 730 jobs and result in over $182 million in new capital investment for the state. Two of these projects are located in Cedar Rapids. The board also approved innovation funding in support of seven startups including two located in the Iowa City-Cedar Rapids (ICR) region.
BAE Systems to make acquisition and construct new facility in Cedar Rapids
The Electronic Systems sector of BAE Systems, Inc. is a global leader in researching, developing, implementing and maintaining cutting-edge commercial and defense electronics. The company is one of the world's largest aerospace and defense technology companies. The Electronic Systems sector is in the process of acquiring the Military Global Positioning System business of Collins Aerospace in Cedar Rapids, and the project includes the construction of a new 200,000 square foot aerospace Research & Development and manufacturing facility. The board awarded the project tax benefits through the High Quality Jobs (HQJ) program. The project is a $115 million capital investment and is expected to create 650 jobs, of which 628 are incented at a qualifying wage of $22.27 per hour.
JRS Pharma LP to construct new facility in Cedar Rapids
A worldwide leader in the pharmaceutical excipient industry, JRS Pharma supplies a wide range of inactive ingredients, including binders, super disintegrants, thickeners and stabilizers. JRS Pharma operates facilities in Germany, US, Finland, India and China. The ingredients are sold primarily to pharmaceutical companies with some sales to the food division for food applications. The project would construct a new 20,000 square foot facility in Cedar Rapids. The board awarded this $14.9 million capital investment project tax benefits through the HQJ program. It is expected to create 18 jobs, incenting 16 at a qualifying wage of $22.27 per hour.
Headquartered in Cedar Rapids, STRATAFOLIO is a cloud-based software application that provides asset and property management analytics for people who own and manage commercial real estate and need a tool to streamline their operations. Portfolios typically manage their business manually in tedious spreadsheets that provide incomplete views into their operations. STRATAFOLIO's financial, asset, operation and investor management applications allow clients to eliminate, on average, 80% of wasted time and effort, as well as provide crucial analytics to help with strategic planning and improve ROI. The company was awarded a $100,000 Demonstration Fund loan for product refinement, market planning/entry, and key personnel.
Coralville-based Higher Learning Technologies (HLT) creates professional healthcare educational solutions. Using one core technology platform, HLT creates video, audio and text materials through in-house efforts, contractors and external partnerships that work across all PCs and mobile devices. The platform will solve the problem of outdated and ineffective healthcare educational technology by containing test prep, continuing education and lifelong learning inside one app. The company was awarded a $400,000 Innovation Acceleration Expansion fund loan for product refinement.