Construction Dive's 'mini megacities' to watch: Cedar Rapids, Iowa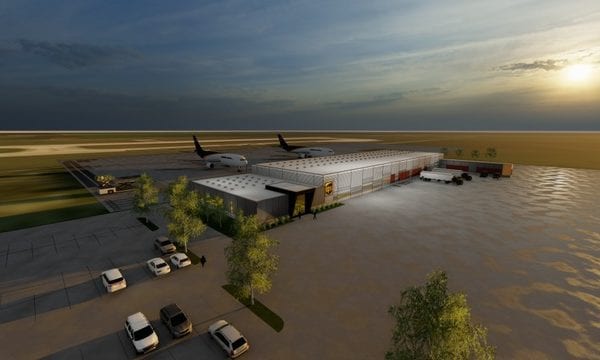 Much of the attention generated by the current U.S. commercial building boom has been focused on major metro areas like New York City, Chicago, Los Angeles, Washington, D.C., and San Francisco. However, a great deal of construction work is also underway in smaller — but no less developmentally active — parts of the country.
Over a period of five days this week and next, Construction Dive will highlight the five most up-and-coming U.S. markets for commercial construction, based on input from Dodge Data & Analytics, industry experts and association leaders. These mostly Midwestern cities are enjoying an influx of new residents, driven by booming job markets and a low cost of living.
Today we look at Cedar Rapids, Iowa, which has seen $1.8 billion in construction projects since 2016. Click here for the first and second stories in the series.
From medical marijuana manufacturing to flood protection and infrastructure upgrades, a range of diverse projects is fueling a massive uptick in construction activity in and around Iowa's second-largest city.
In recent years, 125 projects valued at $1 million or more have been started or completed in Cedar Rapids, and in 2019 alone, the metro area saw $623 million in construction starts, according to Dodge Data & Analytics.
Activity is strong in both public and private sectors across commercial, industrial, financial and manufacturing sectors, as well as in residential, according to Ron Corbett, business retention and expansion strategist at the Cedar Rapids Metro Economic Alliance.
Existing business reinvestment accounted for much of the new construction, but Acreage Holdings, a new company entering the market, contributed $5 million with the construction of its medical marijuana manufacturing plant. Another big project was a $46 million headquarters project for Collins Community Credit Union.
Known as the "City of Five Seasons" for a relaxed lifestyle that feels as though it adds another season of time each year for enjoying the other four, Cedar Rapids' low cost of living and relatively high wages is drawing an influx of young, well-educated workers, Corbett told Construction Dive. Nearly 23% of residents are between the ages of 20 and 34.
Its millennial-friendly atmosphere earned it the designation of fifth-best city in America for young adults to get rich from personal finance website Money Under 30.
Many of these young people who are settling down and having families are also drawn to the area's high-performing schools, which have garnered it the No. 1 Best Place in America for Children for the past three years in a row.
The area's museums, music events and restaurants are also a big draw for the area's 178,000 residents, he said.
"While yes, we are in an agricultural state and proud of it, this city has a much more urban look and feel than fields of corn," he said.
Much of the Cedar Rapids metro area has been engrossed in flood recovery for the past 10 years, Corbett said, and infrastructure developments and repairs will continue for many more years. In June 2008, the Cedar River crested to its highest level in Cedar Rapids history and flood waters penetrated 14% of the city.
The Cedar Rapids flood control system — expected to be a $750 million, 20-year investment to protect the east and west sides of downtown Cedar Rapids —​ took several steps forward last year.
For instance, late last year the city signed an agreement with the U.S. Army Corps of Engineers for $117 million in federal funding for a river flood protection system on the east side of the city.
The west side is being funded through a state sales tax rebate program and 10 years of flood bonds to allow the entire $750 million flood protection system to be completed in the next decade. There are already four sections under construction with several additional portions currently being bid out, according to RE Business Online.
The flood protection system will incorporate removable walls, recreation/art plazas, trails and a new downtown bridge. In addition, work on a 2,150-foot flood wall up to 18 feet tall in places continues this year at the site of a Quaker Oats plant on the edge of downtown.
Plans like these that are addressing the area's need not only for flood protection but also its need for new schools, transportation and infrastructure projects will bring billions of dollars of investment and set the stage for more jobs, workforce retention and local prosperity, Corbett said.
"We have a great partnership with the city and they understand their vital role in keeping up their end of the economic vitality of our community through infrastructure," he told Construction Dive.