ICR Talent Hub Attracts National Buzz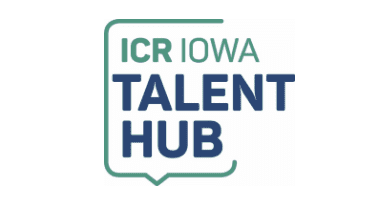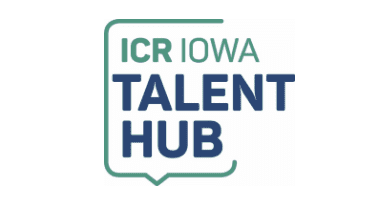 The ICR Talent Hub, a region-wide talent attraction strategy launched by ICR IOWA in the fall of 2018, continues to grow and is generating national attention for Iowa City-Cedar Rapids (ICR).
"We recently learned that the ICR Talent Hub will be featured at the American Chamber of Commerce Executives (ACCE) Annual Conference this week in Long Beach, California and at the International Economic Development Council (IEDC) Annual Conference this fall in Indianapolis," said Jennifer Daly, President and CEO for ICR IOWA. "Livibility is showcasing the strategy and the digital marketing campaign at both conferences as an example of innovative approaches to talent attraction."
The ICR Talent Hub is a place where people interested in coming (or coming back) to ICR can share their aspirations and have direct assistance in connecting with career opportunities in the region. With the help of Sculpt Marketing and an innovative digital campaign, the system has attracted over 270 candidates to date, 70% of whom are from outside our region with the largest concentration coming from Iowa, Arizona, and Illinois.
"The campaign is generating about 20 new candidates each week," said Daly. "Our goal is to reach 500 by the end of the year and we are definitely on track to get there."
ICR Talent Hub candidates offer a variety of skill sets that are in high-demand by employers in the region.
"We have 28 people with backgrounds in IT and engineering, 13 healthcare professionals, 18 educators, 13 in accounting and finance, 25 marketing and communication gurus, and many others," said Tim Carty, Director of Talent Attraction for ICR IOWA. "Many are interested in moving back to ICR because they want to be close to family, reconnect with childhood friends, or raise their children in a safe place with really good schools."
Candidates are shared with employers who are members of the Cedar Rapids Metro Economic Alliance or investors with the Iowa City Area Development Group. There are 15 to date who have accepted positions in ICR.
"I think the Talent Hub is a great tool for our community and we have already hired a new teacher," said Joy Briscoe with the Cedar Rapids Community School District. "I can see us hiring more in upcoming months."
"I have had great luck with the Talent Hub," said Heidi Hromidko with Circle Computer Resources. "I have been finding candidates since the very first email. It is a great resource!"
The ICR Talent Hub is one of several programs launched by ICR IOWA as a part of their goal to become The Most Welcoming Region in America. Other programs include a newcomer website, Wingman, and Inclusive ICR.
"We are excited to see all of our programs growing to support our talent attraction and retention efforts in ICR," said Daly. "Having Livibility showcase the Talent Hub at ACCE and IEDC is really exciting to our entire team and an enormous boost for the promotion of Iowa City-Cedar Rapids nationally and internationally."
For more information about the ICR Talent Hub, go to www.icriowa.org/company/workforce or connect with Tim Carty at tcarty@icriowa.org.