195 Advanced Assembly Cedar Rapids (Onsite) – Collins Aerospace – Cedar Rapids, IA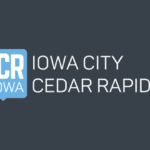 Collins Aerospace
Full Job Description
Primary Responsibilities:
Assemble all types of electrical/mechanical assemblies and circuit boards in the construction of units/systems.
Perform a variety of tasks in the movement, stocking and issuing of orders, parts and assemblies.
Perform routine data analysis and identify readily evident and/or recurring problems such as defective components, siring errors, alignment, etc.
Maintain records and complete necessary paperwork.
Perform chemical handling and recycling functions.
Works from written procedures and/or oral instructions. Work is usually repetitive and is performed under general supervision.
Perform other duties as may be required.
Basic Qualifications:
Must be a U.S. Citizen
HS Diploma. In the absence of a HS diploma or GED, 2 years of relevant experience is required.
Must pass new hire and process training
Preferred Qualifications:
Assembly or manufacturing experience is preferred
Soldering experience preferred
Must be open to work all shifts, overtime and weekends as needed.
Additional Requirements:
May be required to lift/move heavy parts and/or equipment weighing up to 55 pounds
Collins Aerospace, a Raytheon Technologies company, is a leader in technologically advanced and intelligent solutions for the global aerospace and defense industry. Collins Aerospace has the capabilities, comprehensive portfolio and expertise to solve customers' toughest challenges and to meet the demands of a rapidly evolving global market.
Mission Systems:
Do you want to be a part of something bigger? A team whose impact stretches across the world, and even beyond? At Collins Aerospace, our Mission Systems team helps civilian, military and government customers complete their most complex missions — whatever and wherever they may be. Our customers depend on us for intelligent and secure communications, missionized systems for specialized aircraft and spacecraft and collaborative space solutions. By joining our team, you'll have your own critical part to play in ensuring our customer succeeds today while anticipating their needs for tomorrow. Are you up for the challenge? Join our mission today.
Collins Aerospace Diversity & Inclusion Statement:
Diversity drives innovation; inclusion drives success. We believe a multitude of approaches and ideas enable us to deliver the best results for our workforce, workplace, and customers. We are committed to fostering a culture where all employees can share their passions and ideas so we can tackle the toughest challenges in our industry and pave new paths to limitless possibility.
WE ARE REDEFINING AEROSPACE.
Please consider the following role type definitions as you apply for this role.
Onsite: Employees who are working in Onsite roles will work primarily onsite. This includes all production and maintenance employees, as they are essential to the development of our products.
Hybrid: Employees who are working in Hybrid roles will work regularly both onsite and offsite. Ratio of time working onsite will be determined in partnership with your leader.
Remote: Employees who are working in Remote roles will work primarily offsite (from home). An employee may be expected to travel to the site location as needed.
Regardless of your role type, collaboration and innovation are critical to our business and all employees will have access to digital tools so they can work with colleagues around the world – and access to Collins sites when their work requires in-person meetings.
Nothing matters more to Collins Aerospace than our strong ethical and safety commitments. As such, all U.S. positions require a background check, which may include a drug screen.
Note:
Background check and drug screen required (every external new hire in the U.S.)
Drug Screen only performed on re-hires who have been gone for more than 1 year
At Collins, the paths we pave together lead to limitless possibility. And the bonds we form – with our customers and with each other – propel us all higher, again and again.
Apply now and be part of the team that's redefining aerospace, every day.
Hiring Insights
Job activity
Posted Today
Source: