Account Manager – CRST The Transportation Solution, Inc. – Cedar Rapids, IA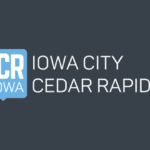 CRST The Transportation Solution, Inc.
CRST The Transportation Solution, Inc. is Delivering Promises and Driving Success to Ensure Everyone Has What's Needed to Live and Thrive. Today, more than ever, we are looking for talented individuals who will help us bring this vision to life.
Account Manager
Job Summary: An Account Manager's main role is to work closely with the customer to ensure a positive experience and to maximize our freight opportunities. The person in this position will work closely with the Principle Accounts Manager in all facets of the customer relationship.
Essential Duties and Responsibilities:
Coordinate all aspects of customer freight – understanding shipping needs and service expectations

Build long-term relationships with customers

Commitment management with the customer

Trailer pool responsibility

Monitor shipments for successful on-time performance and pro-active communication

EDI Management

Scorecard tracking and reconciliation

Consistent communication with the customer to solicit appropriate freight opportunities

Understand data and trends of a customer

Spot quotes Adhoc freight for a customer

Collaborate with all internal departments to resolve customer/carrier issues

Identify growth opportunities with their customers across the entire CRST Enterprise
Critical Skills:
Communicates effectively – speaks with impact, listens, and writes effectively

Experience in delivering customer-focused solutions based on customer needs

Critical thinking and problem-solving skills

Excellent time and project management skills.

Process improvement recognition

Drives for results with an appropriate level of urgency

Maximizes relationships, fosters collaboration, and builds trust

Close attention to detail while working at a consistent pace
The CRST core values: Safety at the Core of All We Do – Integrity in Every Decision and Action – Commitment to the Success of Employees, Customers, Agents, Contractors and Communities.
EEO Statement: All qualified applicants will receive consideration for employment without regard to race, color, religion, sex, sexual orientation, gender identity, national origin, disability, or status as a protected veteran.
Hiring Insights
Job activity
Posted Today