Account Manager – GMT Corporation – Cedar Rapids, IA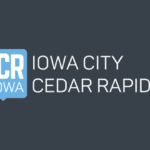 GMT Corporation
Full Job Description
Job Description
Operating from the GMT offices located in Waverly, Iowa, this key member of sales and marketing team will be primary support to the team executing the company's plan supporting our strategic goals.
This person will have account management responsibility with our current customers and support our Commercial business development representatives with securing, onboarding, and managing new customers.
This individual will conduct account management, customer / production problem solving, project management, system and data entry, reporting, research and intelligence gathering, trade show planning and participation, completing customer communication and executing marketing initiatives.
This person will be skilled using technology to achieve goals and, after initial training, proficient using SalesForce.com, Microsoft office suite, Teams, Maptitude, Google Analytics, Constant Contact, website, LinkedIn, Facebook, and customer specific web applications.
Additional Responsibilities
The Account Manager will gather customer drawings/prints and collaborate with the quoting department to process quotes accurately and on time, effectively manage through the quote approval process with accuracy and attention to detail, and support field sales in quote delivery to the customer.
Working in SalesForce.com, this person will be proficient using, navigating and managing the system including reporting, data gathering and intelligence, and utilizing the data to drive marketing campaigns and other initiatives.
This person will also execute and report on elements of the marketing, website, PR, and social media.
Key Requirements
A solid mechanical aptitude including working with part drawings/prints, skilled navigating and coordinating operations / customer needs to closure, building long term relationships, account management, excellent communication and presentation skills, advanced negotiation skills, solid understanding of competitors, expertise integrating account plans, and proficient with Microsoft Office 365 and SalesForce.com.
Detail oriented, creative, analytical, adaptive, able to learn quickly, take initiative, work independently, and be self-motivated.
Team player, eager to take on responsibility and own results, a good problem solving, and able to work and manage many simultaneous projects with accuracy efficiency and within set timelines.
Committed to consistent "best in class" internal and external account management customer support and service. Some travel may be required. 1 year business-to-business sales organization experience with a business degree. Graphic arts helpful but not required.
Bonus – Mechanical aptitude, able to work with part drawings, skilled managing operations/customer needs to closure, building long term relationships, excellent communication & presentation skills, advanced negotiation skills, and competitor knowledge.
Benefits
Salary and Variable
Medical and Dental
401K
Vacation and Holiday
Advancement Opportunity
Winning Culture
#hc47796
Hiring Insights
Job activity
Posted Today
Source: