Accounting Clerk – A-Lert Contruction Services – Centurion Industries, Inc. – Cedar Rapids, IA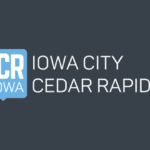 Centurion Industries, Inc
Company Information

A-Lert Construction Services, a division of Centurion Industries, Inc., provides heavy industrial construction, maintenance, fabrication and repair services throughout the U.S. in such diverse processing industries as corn and oilseeds, food, meat, chemical, energy cogeneration and biofuels, wood pulp/paper/fiber products, and more. With over 800 employees and eight offices in six states, A-Lert stands ready to serve the needs of industrial clients throughout the U.S.
At A-Lert, we believe our employees are our greatest business asset, and we work hard to help them develop to be their best, to recognize them for their talents, and to provide opportunities to advance their careers.

Job Summary
Accounting clerk will be responsible to provide support to the accounting department by performing general clerical duties.

Minimum Qualifications
High School Diploma or Equivalent
Follow specific directions
Work within standards of accuracy
Highly organized
Other Requirements
Successfully pass Pre-Employment Drug Screen, Criminal Background, Physical Exam, Customer Security Check, E-Verify, Motor Vehicle Record (if applicable), other assessments (if applicable)
Attendance – Must be available when scheduled for work
Must be able to use time effectively and productively
Must perform quality, accurate, complete, well-organized, concise, analytical and well-articulated work
Must be able to communicate, understand and follow directions
Pay & Benefits
Pay commensurate with experience
Comprehensive Group Medical, Rx, Dental, & Vision Coverage
Paid Life/AD&D
Short Term & Long Term Disability
401K Retirement Plan with Employer Match
PTO
Paid Holidays
Flexible Healthcare & Dependent Care Pre-Tax Spending Plans
Years of Service Awards
Source: