Accounts Receivable Specialist – CRST The Transportation Solution, Inc. – Cedar Rapids, IA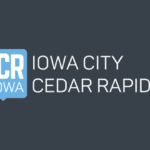 CRST The Transportation Solution, Inc.
Indeed's salary guide
Not provided by employer
$32.1K – $40.7K a year is Indeed's estimated salary for this role in Cedar Rapids, IA.
CRST The Transportation Solution, Inc. is Delivering Promises and Driving Success to Ensure Everyone Has What's Needed to Live and Thrive. Today, more than ever, we are looking for talented individuals who will help us bring this vision to life.

Accounts Receivable Specialist
CRST International is seeking a detail-oriented and results-motivated Accounts Receivable Specialist, to join our growing organization in Cedar Rapids, IA.

Job Summary: The Accounts Receivable Specialist performs daily activities related to handling, processing, and depositing cash receipts in order to ensure prompt and accurate recording of payments to customer accounts. Other responsibilities associated with the position include reconciliations to the general ledger and lockboxes as well as other analyses and month-end procedures.

What you will gain: Our internal practices support the development of career paths, and highly value promoting from within the organization. With a variety of divisions and locations all over the United States, the potential for growth is limitless. We also offer a competitive compensation package, including paid training, paid time off, and a complete benefits package. This includes medical, vision, dental, and life insurance, which begin after your first 60 days of employment.

Essential Duties and Responsibilities:
Daily, weekly, and monthly AR system balancing
Posts customer payments by recording cash, checks, and credit card transactions
Responsible for processing periodic aging reports, resolution of credit items, and generating dunning notices
Research, analyze and resolve inquiries and problems regarding collections. Respond to customer inquiries through online access, email, phone as well as written requests and documentation. Contact customers to successfully resolve past-due balances, working with other departments as needed.
Processing of monthly bad debt and journal entries to G/L
Prepare and distribute various department reports to management
Process, maintain files and follow up on accounts turned over to collection agencies
File bankruptcy claims and maintain files
Other duties as assigned
Minimum Qualification Requirements:
12 months of previous experience in a related field required
A high school diploma or GED required
Strong Microsoft Office skills needed
Understanding of basic accounting practices
Other basic computer skills required
Must be able to prioritize and get things done quickly
Did you know?
CRST is one of the largest privately owned trucking companies in the United States. That means you can count on our experience and ongoing commitment to providing the best service to our customers and the best work environment for our employees.
We are family-owned. We are dedicated to building on our founder's legacy to make CRST the transportation solution.
CRST is headquartered in Cedar Rapids, IA but has locations across the nation. Our midwestern hometown is known for strong values, commitment to our community, and the success of manufacturers and producers here and throughout the country. When we thrive, America thrives!
The CRST core values: Safety at the Core of All We Do – Integrity in Every Decision and Action – Commitment to the Success of Employees, Customers, Agents, Contractors and Communities.

EEO Statement: All qualified applicants will receive consideration for employment without regard to race, color, religion, sex, sexual orientation, gender identity, national origin, disability, or status as a protected veteran.
Hiring Insights
Job activity
Posted Today
Source: