AmeriCorps Disaster Response Member with Habitat for Humanity – Habitat for Humanity of Iowa (AmeriCorps) – Cedar Rapids, IA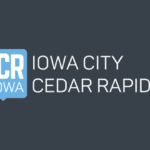 Habitat for Humanity of Iowa (AmeriCorps)

Job details

Salary
$17,000 – $17,500 a year

Qualifications

High school or equivalent (Preferred)

Driver's License (Preferred)
Benefits

Pulled from the full job description
.ecydgvn1{margin-top:0.5rem;margin-left:0.5rem;max-width:100%;}]]>
.ecydgvn1{margin-top:0.5rem;margin-left:0.5rem;max-width:100%;}]]>
Full Job Description
Member Duties: Ability to work alongside our construction team as an AMERICORPS member and gain valuable leadership and construction skills. Your home base will be in Cedar Rapids, Iowa repairing homes that were damaged in natural disasters, such as Derecho. This could include installing siding, repairing or replacing a roof, installing flooring, painting, and repairing/removal of landscaping such as; fences, trees and shrubs. Learning all aspects of home repair. Experience is not required but the ability to learn and work well with others is recommended. We have several full time 40 hour a week opportunities which requires a yearlong commitment/term of service.
AmeriCorps is like the domestic "Peace Corps" so you serve your country and community while making a difference in the lives of those needed affordable housing. *This is a service based AmeriCorps position therefore you are paid a living stipend for full time service of 40 hours of $17,00.00 per year and an education award upon completion.
*Benefits include: Living allowance, Training, Education award upon successful completion of service. Housing is not provided but we do offer $200 monthly reimbursement on rent or mortgage for all full time members. Health insurance is provided if serving full time. Childcare assistance is available for qualified candidates. Student loan deferment.
MUST POSSESS A VALID DRIVERS LICENSE
Work Remotely
Job Type: Full-time
Pay: $17,000.00 – $17,500.00 per year
Benefits:
Health insurance
Tuition reimbursement
Schedule:
Education:
High school or equivalent (Preferred)
License/Certification:
Driver's License (Preferred)
Work Location: One location
Hiring Insights
Application response rate: 88%
Hiring 6 candidates for this role
Job activity
Posted Today