Amusement Park Construction Foreman – Trampoline Parks LLC – Cedar Rapids, IA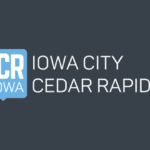 Trampoline Parks LLC

Job details

Salary
$60,000 – $70,000 a year
Full Job Description
Trampoline Parks, LLC is looking for an Amusement Park Construction Foreman! This traveling position provides an opportunity to see the world while building venues that bring joy to those who visit them.
Trampoline Parks, LLC (TPLLC) manufactures and installs equipment for Get Air Trampoline Parks and other trampoline park brands. To date, TPLLC has built more than 300 trampoline parks around the world. TPLLC is a fast-growing company and a great resource to an expanding industry.
On a day-to-day basis, the Foreman can expect to oversee the installation and maintenance of all TPLLC manufactured trampoline parks; hire, train, and supervise a team of installers; implement schedules in order to meet deadlines; report park progress to upper management; coordinate with vendors, subcontractors, and other departments to ensure appropriate resources are in place; and enforce safety standards.
We're looking for someone excellent with oral and written communication, organization, time management, and problem solving. The ideal candidate would have previous management and construction experience. The Foreman will be required to be on the road for 6 to 12 weeks at a time. This individual will need to be able to perform physical labor including walking, climbing, squatting, stooping, bending, reaching, pushing, pulling, and lifting for long periods of time.
The Superintendent can expect to earn $60,000 to $70,000/year plus bonuses. They will also have their travel expenses covered and receive a per diem. We offer health, dental, and vision insurance, paid time off, 401(k), holiday pay, and full access to Get Air Trampoline Parks around the world.
Join the Trampoline Parks, LLC team, apply today.
Hiring Insights
Job activity
Posted today
Source: