Apprentice Carpenter – Kitchens By Design – Cedar Rapids, IA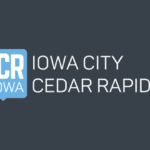 Kitchens By Design
Job details
Number of hires for this role
1
Qualifications
Carpentry: 2 years (Required)

Driver's License (Preferred)
Full Job Description
Kitchens By Design is a premier provider of high-end construction services to homeowners throughout Iowa and Illinois. We are seeking a Carpenter's Apprentice who is eager to learn and grow within our team and family. Candidates should have at least 2 years of carpentry experience to be considered. This job requires a responsible, ambitious, energetic person who loves to learn and take challenges head-on.
Our company culture is one of mutual respect, self-improvement, and teamwork. We strive for continual development by teaching and coaching our team members while providing them with challenges and opportunities for growth. Here, your input is welcome; you will have the chance to make an impact on our company.
Requirements and Duties:
– Able to work closely with lead carpenter and take direction
– Ensure work performed is in accordance with plans and specifications
– Assist with installing cabinets and millwork
– Fit and install windows, doors, interior and exterior trim, and finish hardware
– Framing up walls
– Work at elevated heights and in confined spaces
– Thoughtful, organized, and professional approach to your job
– A passion for performing quality work and delivering excellent customer service
– Moving and staging materials
– Assist lead carpenter with daily tasks
– Maintain job site safety, cleanliness, and organization of materials
– Measuring, cutting, and installing materials as directed
– Excellent communication skills
– Present yourself respectfully
– "Safety first" mindset
– Valid drivers license
Job Type: Full-time
Pay: $18.00 – $22.00 per hour
Benefits:
401(k)
401(k) matching
Dental insurance
Employee assistance program
Health insurance
Life insurance
Paid time off
Retirement plan
Vision insurance
Schedule:
Day shift
Monday to Friday
Application Question(s):
Will you be able to reliably commute to and from different job sites?
Experience:
Carpentry: 2 years (Required)
License/Certification:
Driver's License (Preferred)
Work Location: Multiple Locations
Source: