Articulated Truck Operator – C.J. Moyna & Son, Inc. – Cedar Rapids, IA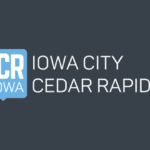 C.J. Moyna & Son, Inc
Description:
Operation of Off Road Articulated Dump Truck moving material that is loaded by an excavator and hauling it from the cut to fill on projects. Must have good hand/eye coordination, be able to follow directions closely, be able to maneuver truck in different situations, perform walk around inspection of equipment and be safety oriented. Must be willing to work 12.5 hours per day, weather permitting, Monday thru Friday and half days on Saturdays. Must be willing to travel. Will train. Equal Opportunity Employer, encourage women, veterans, minorities and those with disabilities to apply.

Company History: Has been in business since 1947. Started with terraces and farm ponds. Today, perform street/roads, sewer lagoons, airport runways, and other small structure projects in Iowa, Wisconsin, Nebraska, N. Dakota, and Missouri. Employ between 150-250 during peak work season. Equal Opportunity Employer.

Benefits: Health Insurance after 60 days, Life Insurance after 90 days and 401K after one year. Hotel per diem for Zone 5 projects, if stay out is necessary.
Source: