Asphalt Plant Laborer – L.L. Pelling Company, Inc. – Cedar Rapids, IA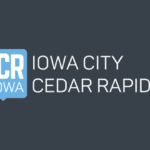 L.L. Pelling Company, Inc.
Indeed's salary guide
Not provided by employer
$28.6K – $36.2K a year is Indeed's estimated salary for this role in Cedar Rapids, IA.
Full Job Description
Job Description:
The laborer performs a wide variety of manual tasks and operates a front-end loader. Manual tasks include shoveling, digging, moving equipment and tools, and general housekeeping. No experience required, but you will need a solid work ethic. Pay based on insurable driving record and experience from $20+ with a raise in 60 days.
Position Requirements:
Valid driver s license with insurable driving record
Be at least 18 years old
Able to stand for long periods of time (10+ hours)
Walk, climb, stoop, kneel, and crouch
Regularly lift and/or move up to 25 pounds and occasionally lift and/or move more
Benefits:
Like our people, our benefits are some of the best in the area.
Paid vacation (5 days)
Paid holidays
Generous 401k retirement plan match
Affordable health, dental, & vision Insurance
Company-sponsored life insurance for employees, spouses, & dependents
Short-Term & Long-Term disability
Employee appreciation events & gifts
Wellness Program
Safety Incentive Program
Company Info:
If you re looking for a rewarding career with great benefits and family culture, LL Pelling could be the place for you. Since 1948, we've built our business on the principles of integrity, quality, and safety. It means we treat our employees like family; we pay well, ensure safe work environments, and offer great benefits – some of the best in the construction industry! If you're looking for an employer with a solid reputation that pays well and treats you right, then join our team!
Pre-employment drug screening employer
Random drug testing employer
Minorities, women, and vets encouraged to apply.
LL Pelling participates in E-verify post-employment
Job Type: Full-time
Hiring Insights
Job activity
Posted Today
Source: