ASSISTANT TEACHER – Linn County, IA – Cedar Rapids, IA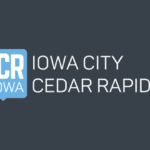 Linn County, IA
Full Job Description
Description
HOURLY WAGE: New Hire: $16.76 ·* 90 days: $17.66 ·* 1 year: $18.51 ·* 2 years: $19.57 ·* 3 years: $20.64
Assists a teacher in executing developmentally appropriate learning activities and routines for a group of young children. Performs all related duties according to Center policies. Work is performed under general supervision. Knows the County's Customer-Centered Culture principles, the County's Mission, Strategic Plan and Core Values and demonstrates a commitment to customer satisfaction for all customers on a regular basis. Assists a teacher in executing developmentally appropriate learning activities and routines which promote social, physical and intellectual growth of young children. Assists in preparing a safe and stimulating environment including preparing and arranging materials and equipment as needed. Helps provide interaction between children and between children and adults. Contributes to the assessment and evaluation of children's progress. Helps children develop good nutrition habits and personal hygiene. Serves as a member of staff team, taking charge of routine activities as needed. Reports information from parents and any problems concerning children to supervising teacher or assistant director if necessary. Increases skills in child development through active participation in approved professional growth plan. Adapts to changing assignments as required for the program. Performs all other related duties as assigned. Knows the products they personally produce and the customers of each product. Listens to the "Voice of the Customer "and closes gaps between customer expectations and experience whenever possible.
Qualifications
High school diploma or equivalent required and minimum of one of the following:
An Associate's Degree in Early Childhood Education
A current Child Development Associate's credential (CDA)
One (1) year of full-time experience in a licensed child care/early childhood program required. Must meet requirements of licensing regulations including good health evidenced by a pre employment physical and every three (3) years thereafter; free of conviction by any law of any state of mistreatment of a child or violence against a person; and no record of substantiated child abuse, sexual, physical or neglect within the last three (3) years. Strong working knowledge of early childhood development and early childhood classroom operations. Ability to relate to children child behavior and skills. Ability to supervise and manage a group of children who are 2-5 years old. Ability to lead a group and; maintain a daily schedule of planned activities in Teacher's absence. Ability to read and write the initial and on-going State of Iowa child care center licensing requirements. First Aid and Mandatory Child Abuse Reporting Certifications. Must pass a County physical examination which includes a drug test after offer of employment. Regular work attendance required.
Shift
9:30 a.m. – 5:30 p.m.* Monday – Friday*
Location: Jean Oxley Public Service Center
935 Second Street S.W.
Cedar Rapids,Iowa,52404-2100, Cedar Rapids, IA
Job Type: Full-time
Source: