Automotive – Automotive Service PT – Theisen's Home Farm & Auto – Anamosa, IA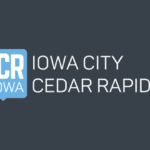 Theisen's Home Farm & Auto
Job details
Job Type
Full-time
Part-time
Full Job Description
$250.00 SIGN ON BONUS PAID* TO AUTO TECHS *BONUS WILL BE PAID UPON SATISFACTORILY COMPLETING 60 DAYS OF EMPLOYMENT AUTOMOTIVE TECHNICIAN I Supervisor: Store Manager or Senior Automotive Maintenance Job Description Assist customers in a courteous manner with questions and purchases of automotive items. Maintain automotive and sales floor areas, perform installations of tires, batteries, oil and filter changes, wiper blades, bulbs, bed liners, hitches, schedule appointments, and other services as needed. Qualifications • 3-12 months of automotive maintenance experience • Valid driver's license with a clean driving record • Must be 18+ years of age due to OSHA requirements Job Duties • Assist customers with questions, where to find merchandise on the sales floor, and advise them on proper items based on their needs • Maintain knowledge of all products in auto department and have general knowledge of other departments • Complete and process required warranty information • Install and/or check tires and batteries • Notify senior mechanic or manager before performing complex repairs or installations • Use proper tools and safety equipment to replace and test batteries and tires including using a load tester, hydrometer, and tire depth gauge • Use hoist, tire machines, air wrenches, torque wrench, and tire spin balancer to remove, replace, and repair tires • Perform oil changes, filter and lubrication • Properly and safely dispose of waste oil, filters, antifreeze, etc. • Visually inspect vehicle and notify customer of items in need of attention • Keep the shop clean by keeping tools organized, machines clean and maintained, sweep or wash floor, • Stack, count, and wrap spent batteries safely and efficiently • Dispose of old tires and waist oil in a proper manner • Other duties as assigned by management may include, but are not limited to unloading incoming deliveries, stocking merchandise, and assisting in setting up display product Required Knowledge, Skills and Abilities To perform this job successfully, an individual must be able to perform each essential duty satisfactorily.
The requirements listed below are representative of the knowledge, skill, and/or ability required. Reasonable accommodations may be made to enable individuals with disabilities to perform the essential functions. • Excellent written and verbal communication skills • Ability to do planning, recordkeeping, reporting, and training • Ability to answer phones and do filing • Ability to perform basic calculating, problem-solving, and reasoning • Knowledge of maintenance and electrical and ability to do repairs • Ability to draft and interpret correspondence, memos, and reports • Ability to operate all auto repair tools Physical Demands Frequent physical demands include lifting up to 25 lbs., walking, standing, bending, reaching, dexterity and light grasping. Occasional physical demands include lifting up to and over 50 lbs., climbing stairs, squatting, and firmly grasping.
The associate is required to talk and hear. Must be able to work required shifts including nights and weekends, and maintain attendance standards. Specific vision abilities required by this job include vision adequate for the incumbent to perform the responsibilities and functions of the job efficiently. The associate must have the manual dexterity to manually operate and use a computer/cash register and/or RF.
Work Environment and Working Conditions Work will normally be performed inside of the store facility; however, some work may occasionally be performed outside in conditions ranging from cold below 32 degrees to heat above 100 degrees. The work environment is usually fast paced with regular deadlines and sales expectations. Extreme noise and vibrations may occasionally be experienced. Associates may be subjected to hazards such as burns, cuts, electrical, explosive, and mechanical.
Due to the nature of the work, associates may be exposed atmospheric conditions such as dust fumes, odors, and poor ventilation. For the safety of our associates, all associates may be required to wear protective devices from time to time, depending on the job/task being performed. Theisen's is proud to be an Equal Opportunity Employer. We do not discriminate against any associate or applicant for employment based on race, color, sex (including pregnancy), age, national origin, religion, sexual orientation, gender identity, disability, status as a veteran, or any other federal, state or local protected class.
Benefits: Full time associates: We offer Health, Dental, Vision, and Life Insurance as well as Short term and Long term Disability, and a flexible spending account to our Full Time associates. Theisen's also offers a competitive match on a 401(k) account through American Trust. Benefits also include paid time off, holiday pay, birthday off paid, associate discounts, and many other benefits. Part time associates: Theisen's offers a competitive match on a 401(k) account through American Trust.
Benefits also include paid time off, holiday pay, birthday off paid, associate discounts, and many other benefits. Hours of Operation: Corporate Office (Core Hours) – 8:00 AM – 4:30 PM, Mon-Fri. Distribution Center – 6:00 AM – 3:30 PM (1st Shift) and 3:30 PM – 2:00 AM (2nd Shift). Store Locations – Vary by location, but can range from 8:00 AM-8:00 PM Mon-Sat and 9:00 AM-6:00 PM Sun.
Source: