Business Analyst III – CRST The Transportation Solution, Inc. – Cedar Rapids, IA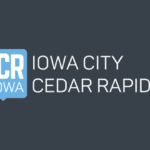 CRST The Transportation Solution, Inc.
Indeed's salary guide
Not provided by employer
$62.5K – $79.1K a year is Indeed's estimated salary for this role in Cedar Rapids, IA.
Full Job Description
CRST The Transportation Solution, Inc. is Delivering Promises and Driving Success to Ensure Everyone Has What's Needed to Live and Thrive. Today, more than ever, we are looking for talented individuals who will help us bring this vision to life.
Division Overview: Our Dedicated Solutions division is focused on service excellence to retailers and producers who need consistent, dependable, high quality delivery services. We provide customers the flexibility of a private fleet, without the expense.
Shift: Mon-Friday from 8am to 5pm
Job Responsibilities: Analyzes company functions, processes, and activities to improve operating and financial performance for the most effective use of money, materials, equipment, and people. Identifies problems through analysis, creating sustainable solutions, and influencing key decision makers on operational improvement. Ensures that metrics, dashboards, and analysis are transformed into information that drives business decisions. Areas of concentration include, but are not limited to financial performance, customer-facing metrics and improvement, and driver retention analytics.
Work with operations team to develop ongoing reports and KPI scorecards that aid in the management of customers and profitability improvement
Quantify cost trends for pricing models used to create solutions for customers
Provide ad hoc analysis as required by the business, this includes analyses of any kind
Provides timely and accurate reporting & analysis of the results of the business unit's performance. against historical and budgeted results to facilitate decision-making toward achievement of the plan
Prepare business reviews that measure internal and external performance
Managing multiple concurrent projects around business improvement; communicating performance metrics, managing meeting cadences, and on-going information
Ability to complete data mining for preparing reports and making recommendations on operational variances and improvement
Analyze and predict cost drivers, discover trends and recommend cost efficiency and service improvement strategies
Experience and Education Requirements:
1-2+ years related experience
AA or BA in relevant field preferred
Did you know?
CRST is one of the largest privately owned trucking companies in the United States. That means you can count on our experience and ongoing commitment to provide the best service to our customers and the best work environment for our employees.
We're family owned. We're dedicated to building on our founder's legacy to make CRST the transportation solution.
CRST is headquartered in Cedar Rapids, IA. Our midwestern hometown is known for strong values, commitment to our community, and the success of manufacturers and producers here and throughout the country. When we thrive, America thrives!
The CRST core values: Safety at the Core of All We Do – Integrity in Every Decision and Action – Commitment to the Success of Employees, Customers, Agents, Contractors and Communities.
EEO Statement: All qualified applicants will receive consideration for employment without regard to race, color, religion, sex, sexual orientation, gender identity, national origin, disability, or status as a protected veteran.
Job Type: Full-time
Hiring Insights
Application response rate: 53%
Job activity
Posted Today