Business Development Manager – GMT Corporation – Cedar Rapids, IA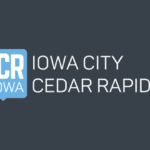 GMT Corporation
Full Job Description
Job Description
The Business Development Representative, operating remotely or on-site, works within a designated vertical industry to represent our CNC, large part fabrication and welding, large part CNC, and assembly services primarily to new and developing customers.
This is a field sales position responsible for growing new logo business and expanding share of wallet with assigned accounts. This professional will apply the proven IMPACT sales process within SalesForce.com to effectively manage and execute prospecting, qualifying, presenting, convincing, and closing business.
The Business Development Representative is supported by an Account Management Representative and a team of operations specialists including quoting, engineering, quality, purchasing, marketing, production, and executive.
This individual will be required to travel for customer meetings, GMT meetings, plant tours, tradeshows, etc.
Additional Responsibilities
We hire the best, expect the best and achieve world class outcomes.
The successful candidate will have a 4-year degree (preferably in business or engineering) and 3+ years successful outside sales experience in a commercial sales environment delivering highly engineered products or services to top OEM's.
Experience with Agriculture, Construction, Mining, Defense, Air Support, Wind Energy, Infrastructure, Oil & Gas and Material Handling is preferred but not mandatory.
The Commercial Sales Representative will be skilled identifying new markets and customers, developing and securing new business, account management, and building long term profitable business.
Key Requirements
A solid mechanical aptitude including working with part drawings/prints, skilled navigating and coordinating operations / customer needs to closure, building long term relationships, excellent communication and presentation skills, advanced negotiation skills, solid understanding of competitors, expertise integrating account and pre-call plans, and proficient with Microsoft Office 365 and SalesForce.com.
Benefits
Salary and Bonus
Medical and Dental
401K
Vacation and Holiday
Advancement Opportunity
Winning Culture
Venture Capital
#hc47785
Hiring Insights
Job activity
Posted Today
Source: