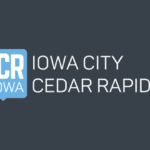 Terex Corporation
Position Overview:
The Buyer position is responsible for purchasing and negotiating materials, equipment, and supplies from vendors. . Candidate will need to be familiar with standard concepts, practices and procedures within the manufacturing procurement field. Relies on experience and judgment to plan and accomplish goals to perform a variety of tasks.
Responsibilities:
Processes requisitions in a timely manner ensuring best quality, service, delivery and cost in accordance with organizational objectives and sourcing strategies
Maintain supplier relationships, work to improve lead time, cost, and quality.
Compiles, records and tracks vendor information, supplier performance metrics, purchasing activities and pricing data
Create Purchase Orders; maintain accurate open PO lines to define inbound quantities and due dates from suppliers.
Partner with internal customers when needed to expedite purchase requisitions or identify solutions for supply chain disruptions which may include the sourcing of alternative providers
Maintain ongoing knowledge of current market conditions and their potential impact on cost, lead time and availability of supply.
Maintain pertinent item and supplier information in system.
Process RFQ's
Expedite parts as required and provide updates on backorders
Work with Accounts Payable and vendors to minimize and clear up invoice discrepancies in a timely manner.
Ensures all activities performed are done so in compliance with corporate and department policies
Basic Qualifications:
High School Diploma or GED
3+ years of experience in a purchasing, buyer, or material planner role
Preferred Qualifications:
Bachelor's degree
Proven success in managing multiple suppliers to deliver on time with a focus on quality and cost adherence.
Exhibits understanding of the importance of project management, documentation of work and completion of projects on a timely basis
Problem-solving skills to troubleshoot situations such as material shortages, quality, and delivery problems.
Proficient within Microsoft Office (Excel, Word, PowerPoint)
Oracle or similar ERP system knowledge
Strong communicator, both verbally and written, able to clearly explain policies and issues to internal and external customers
Demonstrates an understanding of all internal and external regulations and guidelines
Experience with long lead items
Ability to read drawings
Experience with aftermarket business
Has a strong attention to detail and has the ability to work in a fast-paced, high-transactional volume environment

Location: US-IA Cedar Rapids HR

Department: Supply Mgmt & Trans

Job ID: 29565

Terex Overview:
Terex Corporation is a $4.5 billion, publicly traded global manufacturer of lifting and material processing products and services. The company is passionate about producing equipment that improves the lives of people around the world. Terex operations are global, yet each office or factory is a close-knit community. Terex provides team members with a rewarding career and the opportunity to make an impact. The company values diversity and inclusion, safety, integrity, respect, servant leadership, courage and citizenship. It encourages continuous improvement and offers free courses available through Terex University. Women@Terex provides a supportive network for Terex women in their jobs and careers. It's an exciting time to be part of the expanding manufacturing sector. Terex is a place where you can work and grow. Come talk to us!

Additional Information:
It is the policy of the company to attract and retain the best qualified employees. We are committed to providing employment opportunities to the most qualified internal or external candidate based on work-related factors and without regard to non work-related factors including race, color, religion, national origin, gender, sexual orientation, gender identity, age, disability, or veteran status as a special disabled veteran, Vietnam Era Veteran, or other qualifying veteran.
The Company offers competitive salaries, advancement opportunities, and a full range of benefits, including paid vacation, 401(k), medical, dental, and vision.
Terex Corporation is an Equal Opportunity Employer and Affirmative Action Employer M/F/D/V.
TRSR1234
Hiring Insights
Job activity
Posted Today
Source: