Cannabis Brand Ambassador – Institute of Forbidden Fruit – Cedar Rapids, IA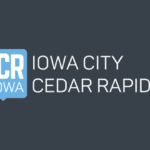 Institute of Forbidden Fruit
Full Job Description
Cannabis Intern Project Brand Ambassadors are our team of employees who represent and promote our company's brands and services to various audiences. The positive in-person interactions are intended to boost brand awareness, increase consumer education and to help facilitate new customers. This is a fun, interactive position for people who can facilitate the following:
Serves as a spokesperson and the face of Cannabis Intern Project.
As a Brand Ambassador for Cannabis Intern Project, you will work directly with our sales team to help achieve brand awareness by interacting with customers, performing vendor events, and building relationships with licensed cannabis businesses.
The Brand Ambassador is responsible for executing the brand awareness for the company. This includes scheduling and executing in-person demos, acting as the public facing representative of our brand, and is highly visible at promotional and special events.
Interacts with customers and conducts vendor events
Help attract new customers and drive brand awareness
Must have a fun, positive attitude with a focus on customer satisfaction as you will be interacting with existing and potential customers
Set up, and break down of vendor day equipment such as event tables and pop-up banners
Distribute marketing material such as flyers, brochures and branded swag
Physical Demands
The physical demands described here are representative of those that must be met by an employee to successfully perform the essential functions of this job. The position walks, sits, stands, bends, lifts and moves continually and uses repetitive motions. The position is subject to lifting objects weighing over 25 pounds and may require going up/downstairs at some locations.
May require occasional overnight trips
Requirements
Cannabis industry experience is not required. We provide on and off-the-job training.
Must have your own reliable transportation, as travel will be needed at times between appearances.
Must be 21 years old, have state compliance certification and any state required agent card
Job Description: We are a rapidly expanding company that is looking for a Brand Ambassadors and Sales reps in each of the 40 states that have legalized cannabis (medical and recreational states).
This is a great opportunity to get started with one of the fastest, up and coming cannabis companies in the United States
Hiring Insights
Job activity
Posted Today