Captain, Executive Aircraft – Corporate Headquarters – Cedar Rapids, IA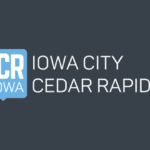 Corporate Headquarters
Full Job Description
BASIC FUNCTION
Perform the duties of Pilot-in-Command (Captain) on RTFlight owned or leased aircraft in the transportation of Raytheon Technologies' personnel and their customers. This position is based out of our Cedar Rapids, IA location.

DUTIES AND RESPONSIBILITIES:
Perform the duties of Pilot-in-Command on RTFlight owned or leased aircraft, to transport passengers, material, or the aircraft itself. Maintain situational awareness at all times. Exercise good judgment when making in-flight and on the ground decisions.

Safely execute all flights by utilizing professional flying and flight planning skills in accordance with the rules and regulations of the Federal Aviation Administration, and the policies and procedures of RTFlight.

Utilize Crew Resource Management skills to ensure that all available resources are used, including checklists, instrumentation, other crewmembers, ATC, etc. Regularly review and maintain a thorough knowledge of aircraft systems, flight procedures, SOPs, FARs and ICAO regulations. Maintain proficiency in other disciplines (i.e., Meteorology) necessary for safe planning and execution of the trip. Maintain flight currency requirements at all times.

Exercise final authority over the trip to ensure the safety of the passengers and aircraft. Monitor crewmembers for adherence to established FAA and RTFlight standards.

Offer positive and constructive feedback to associates and coach others to higher levels of performance.

Successfully participate in and apply learning from company sponsored training.

Implement and maintain all processes within span of control in accordance with current ISBAO requirements.

Ensure that all activities are in compliance with all appropriate Raytheon Technologies and Government EH&S, Diversity and Ethics policies and guidelines.

Must be able to travel worldwide without restriction. Travel requirements/business needs of the client population dictate specific travel plans. Specifically, the incumbent must be able and willing to travel to all areas of the Middle East to include Saudi Arabia and other Middle Eastern countries as necessary. Additional travel to other areas will also be required.

Perform additional tasks and acquire varying responsibilities as appropriate.
QUALIFICATIONS
An Airline Transport Pilot Certificate and a minimum of 3500 hours pilot flight experience required.

The incumbent must possess technical expertise in assigned aircraft; a demonstrated record of adherence to established FAA regulations and Company policy and procedures.

The incumbent must have the ability to make consistent, logical and effective decisions under normal, abnormal, and emergency conditions, utilizing sound cockpit management principles.

Bachelor's Degree in related discipline preferred.

Must display professional bearing and utilize strong interpersonal skills.

All RTFlight pilots must maintain their primary residence within one hour driving distance of their assigned base of operations.

Typically requires: A University Degree or equivalent experience and minimum 12 years prior relevant experience, or An Advanced Degree in a related field and minimum 10 years experience
Hiring Insights
Job activity
Posted Today
Source: