Claims Specialist – CRST The Transportation Solution, Inc. – Cedar Rapids, IA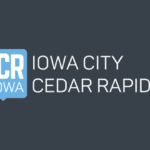 CRST The Transportation Solution, Inc.

Qualifications

US work authorization (Required)
Indeed's salary guide
Not provided by employer
$29.7K – $37.5K a year is Indeed's estimated salary for this role in Cedar Rapids, IA.
Full Job Description
CRST The Transportation Solution, Inc. is Delivering Promises and Driving Success to Ensure Everyone Has What's Needed to Live and Thrive. Today, more than ever, we are looking for talented individuals who will help us bring this vision to life.
**
**
Claims Specialist
CRST the Transportation Solutions, Inc. is looking for a Claims Specialist to join our growing organization in Cedar Rapids, IA.
**
**
Job Summary:
CRST's Finance/Risk team is dedicated to investing in our company and its workforce. With our strategic plan as a guide, we strive to increase profitability, remain committed to compliance, grow our company, and reduce risk.
The Claims Specialist is responsible for taking first report calls of accidents from drivers, assigning adjusters as needed, inputting the information into the computer system, notifying third party administrators of accidents, and performing the required follow-up on all these functions.
What you will gain: Our internal practices support the development of career paths and highly value promoting from within the organization. With various divisions and locations all over the United States, the potential for growth is limitless. We also offer a competitive compensation package, including paid training, paid time off, and a full benefits package. This includes medical, vision, dental, and life insurance which all begin after your first 60 days of employment.
Responsibilities:
Take first reports of accidents.
Enter accident information into the computer.
Obtain and file copies of police reports, photos, and other accident-related documents.
Communicate accident notices to internal clients.
Coordinate information with the company's insurers and/or third-party administrators.
Commence claims adjudication as directed by supervisor.
Generate reports for supervisors and other departments as needed.
Other duties as assigned by department management in accordance with company needs.
Requirements:
A high school diploma or GED required
0-12 months experience in relevant field preferred
Graduated from an accredited college or university with major course work in a relevant field preferred
Did you know?
CRST is one of the largest privately owned trucking companies in the United States. That means you can count on our experience and ongoing commitment to providing the best service to our customers and the best work environment for our employees.
We are family-owned. We are dedicated to building on our founder's legacy to make CRST the transportation solution.
CRST is headquartered in Cedar Rapids, IA, but has nationwide locations. Our midwestern hometown is known for strong values, commitment to our community, and the success of manufacturers and producers here and throughout the country. When we thrive, America thrives!
The CRST core values: Safety at the Core of All We Do – Integrity in Every Decision and Action – Commitment to the Success of Employees, Customers, Agents, Contractors, and Communities.
EEO Statement: All qualified applicants will receive consideration for employment without regard to race, color, religion, sex, sexual orientation, gender identity, national origin, disability, or status as a protected veteran.
Job Type: Full-time
Experience:
Microsoft Office: 2 years (Required)
Customer service: 1 year (Required)
Hiring Insights
Application response rate: 57%
Job activity
Posted today