Cleaning Attendant, Cedar Rapids/Marion, IA – Clean Laundry – Cedar Rapids, IA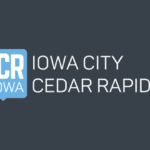 Clean Laundry
Full Job Description
This role is a part of the Clean Laundry team, one of Clickstop's family of companies.
Are you looking for a flexible, part-time opportunity with a great company? This role could be just what you need! Earn $11-$13 per hour and play an integral role in creating a truly unique laundry experience!
Want to know what it's like to work on the Clean Laundry team before you explore further? Check out this post that highlights 22 quotes from our team about working at Clean Laundry, read up on our journey as pioneers in the industry, or these 4 critical traits of team members.
We are excited to be hiring Cleaning and Service Attendants for our Clean Landry stores in Cedar Rapids & Marion.
Clean Laundry is the next generation of laundry facilities and services. It was started with the notion that if you go to a place to get your clothes cleaned, it should be clean. It should be fast, comfortable, and do the best job ever washing and drying your clothes. It should be a pleasant, comfortable place that's safe, secure, and that provides great value. We also use Iowa-made equipment, and we take pride in having a "Green" store that reduces the use of water, gas, and electricity compared to older, less efficient facilities.
You'll take pride in your work, knowing that you are responsible for maintaining the cleanliness that our name implies. You always wear a smile and you'll greet Clean Laundry guests with gratitude and a sense of pride.
You will report to and be in regular communication with the area manager to order supplies and stay up to date on the needs of the role and the business.
You'll know you are making an impact when our customers are blown away by the cleanliness and condition of our stores on a daily basis. Your sense of accomplishment will be felt daily as you walk out of a Clean Landry store knowing you are helping us keep our brand promise.
Overall Responsibility
Responsible for providing great customer service and the cleanliness of the Clean Laundry stores assigned
Key Areas of Responsibility
Ensure the facility is clean and comfortable for customers by completing the cleaning duties assigned with excellence
Provide excellent customer service
Report facility problems as they arise to the area manager
Restock supplies such as toilet paper, paper towels, and hand soap as needed
Other duties as assigned
Qualifications
Proven ability to work unsupervised – self motivated
Clickstop and Clean Laundry are an Equal Opportunity Employer.
Hiring Insights
Job activity
Posted Today