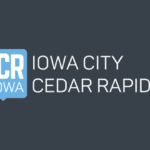 JLL
About JLL –
We're JLL—a leading professional services and investment management firm specializing in real estate. We have operations in over 80 countries and a workforce of over 91,000 individuals around the world who help real estate owners, occupiers and investors achieve their business ambitions. As a global Fortune 500 company, we also have an inherent responsibility to drive sustainability and corporate social responsibility. That's why we're committed to our purpose to shape the future of real estate for a better world. We're using the most advanced technology to create rewarding opportunities, amazing spaces and sustainable real estate solutions for our clients, our people and our communities.
Our core values of teamwork, ethics and excellence are also fundamental to everything we do and we're honored to be recognized with awards for our success by organizations both globally and locally.
Creating a diverse and inclusive culture where we all feel welcomed, valued and empowered to achieve our full potential is important to who we are today and where we're headed in the future. And we know that unique backgrounds, experiences and perspectives help us think bigger, spark innovation and succeed together.
If this job description resonates with you, we encourage you to apply even if you don't meet all of the requirements below. We're interested in getting to know you and what you bring to the table!
Key Responsibilities
Mail Organization
Sort and collate mail in a timely manner as some documents may be time sensitive
All bankruptcy letters must be stamped and delivered same day to the litigation team on the 4th floor
Under no circumstances should mail addressed private and confidential be opened
Dispose of junk mail
Sort mail, such as returned letters, adjustments, bills, orders and payments
Resolve issues with incorrect, returned mail
Receive outgoing mail and apply correct postage (no personal mail)
Arrange for pickup of outgoing mail
Fold letters, circulars or other documents and insert into envelopes for distribution
Record registered mail
Open and scan contracts and upload to client's electronic filing system. Should documentation include checks, those checks should be turned over to the appropriate BMO Harris personnel for handling/processing.
All regular mail must be picked up from stations periodically throughout the day. All items picked up prior to noon, must be stamped and placed in the mail bin on the lower level to ensure that the mail is going out timely.
All mail is to be opened only within the secure mailroom.
Mail Distribution

Place mail in proper piles for distribution

Process outgoing shipments (Fed-Ex, UPS, DHL and USPS)

Weigh mail to determine correct postage

Place mail in bins and deliver individuals or to their mail slots

Personal and Confidential mail must be delivered same day unopened
Office Assistance

Perform hospitality services and minor housekeeping items

Ensure office is adequately stocked with mail supplies

Stock copy rooms and printing devices

Provide support for small office moves

Set up and tear down conference rooms

Mailroom Clerk will monitor supplies in both mailroom and copy room areas and advise appropriate client personnel of items and quantity to be ordered
Additional responsibilities include

Any and all other duties and tasks requested should be sent to reporting manager for review and consideration prior to execution.

What you can expect from us

We succeed together and believe the best inspire the best, so we invest in supporting each other, learning together and celebrating our success.

Our Total Rewards program reflects our commitment to helping you achieve your career ambitions, recognizing your contributions, investing in your well-being and providing competitive benefits and pay.

We can't wait to see where your ambitions take you at JLL. Apply today!
Hiring Insights
Job activity
Posted Today