Clerk, Lab-RSYC (1st shift) – Red Star Yeast Company, LLC – Cedar Rapids, IA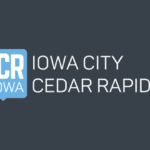 Red Star Yeast Company, LLC
Indeed's salary guide
Not provided by employer
$46.6K – $59K a year is Indeed's estimated salary for this role in Cedar Rapids, IA.
Full Job Description
Summary
The primary objective of this position is to ensure that all administrative, data entry, sample management and retain needs for the laboratory are met, to ensure the efficient and cost-effective laboratory office. Facilitate effective intra-laboratory communication. Manage supplies, sample retains including shipping and receiving. Prepare and maintain monthly inventory. Prepare and follow up with all aspects of outside testing and sample requests.
Essential Duties and Responsibilities include the following. Other duties may be assigned.
Primary Duties
Coordinate the requisition, purchase and shipping of lab supplies with approved suppliers for the laboratory and quality team.
Maintains stock levels of supplies and equipment throughout the laboratory and quality team based on usage and lead times
Maintains and updates inventory records for accuracy and par levels.
Assure CoA's for standards and reagents are received and processed accordingly
Develops and implements efficient inventory management procedures
Reports and stock issues to management and placed product order as necessary
Checks the status of outstanding orders and updates ETA's, accordingly, communicating to lab staff
Obtains quotes of projects and capital expenditures as determined by management
Assists in researching new vendors and negotiates better pricing for supplies
Evaluates order documentation (e.g., requisitions, change orders, quotes, etc.) for supplies, equipment and/or services to ensure it is charged to correct cost centers
Maintains metrics of shipping charges, on-time deliveries, and usage/annual turns for the purpose of det4e4rmining better processes and cost avoidance
Maintains purchasing information, files, and records (e.g., Request for proposals, purchase orders, etc.) to ensure the availability of documentation and compliance with established policies and regulatory guidelines
Coordinate gas cylinder services, including monitoring usage, services, allocations/contracts, and invoicing
Coordinates the pick-up and consolidation of all chemical waste generated in the lab
Acts as a liaison with the accounting department to reconcile invoices and assist in the correction of purchase orders
Maintains sample retains and discard program of samples based on clearance and polices
Assists with special projects as assigned
Acts as back-up to lab techs assisting with glassware cleaning, compositing and sample collection as needed
Ensure that all administrative and clerical needs within the laboratory are being met in accordance with specified professional standards as prescribed by company management.
Develop office procedures, systems, and manage workflow.
Is responsible for purchasing all supplies and maintaining all office equipment.
Maintain physical aspects of the office space in an effective manner.
Organizes and prepares all outside shipments to customers, contracted labs, sister plants or the research group in France. This position reports to the Lab Superintendent, may also receive direction from the Lab Supervisor and Quality Manager.
Complete all administrative support required by the Quality Manager, Lab Superintendent and Supervisor, including word processing, creating spreadsheets, department budget monitoring. Complete all confidential correspondence for the laboratory.
Secondary Duties
Assist Human Resources and the Office Administrator as needed.
Supervisory Responsibilities
No supervisory responsibility.
Environmental, Safety, Quality, and Legal Requirements
Understand and follow all environmental, safety, quality, and legal regulations for the area in which they work.
Qualifications
To perform this job successfully, an individual must be able to perform each essential duty satisfactorily. The requirements listed below are representative of the knowledge, skill, and/or ability required. Reasonable accommodations may be made to enable individuals with disabilities to perform the essential functions.
Requires developed office skills, computer experience and competence in using current office software. Advanced word processing, spreadsheet and database skill required. Working knowledge of Microsoft Office (including Word, Excel, Access, and e-mail) strongly preferred. Interpersonal communications skill, ability to organize and prioritize assignments to meet deadlines required. Must be adaptable and flexible in dealing with a variety of priorities and people. Stability and personal maturity are important attributes in this position. Must maintain confidentiality of information.

Education and/or Experience
Associate degree in Administration or 2 years minimum of experience in similar position required.
Language Skills
Ability to read, analyze, and interpret general business periodicals, professional journals, technical procedures, or governmental regulations. Ability to write reports, business correspondence, and procedure manuals. Must have the ability to effectively present information and respond to questions from managers, clients, customers, and the general public.
Mathematical Skills
Ability to add, subtract, multiply, and divide in all units of measure, using whole numbers, common fractions, and decimals. Ability to compute rate, ratio, and percent and to draw and interpret bar graphs.
Reasoning Ability
Ability to solve practical problems and deal with a variety of concrete variables in situations where only limited standardization exists. Ability to interpret a variety of instructions furnished in written, oral, diagram, or schedule form.

Certificates, Licenses, Registrations
Ability to be CPR/First Aid certified required.

Physical Demands
The physical demands described here are representative of those that must be met by an employee to successfully perform the essential functions of this job. Reasonable accommodations may be made to enable individuals with disabilities to perform the essential functions.
While performing the duties of this job, the employee is regularly required to sit and use hands to finger, handle, or feel. The employee frequently is required to talk or hear. The employee is occasionally required to stand; walk; reach with hands and arms; climb or balance; and stoop, kneel, crouch, or crawl. The employee must lift and/or move up to 50 pounds on a seldom basis. Specific vision abilities required by this job include close vision, and ability to adjust focus.

Work Environment
The work environment characteristics described here are representative of those an employee encounters while performing the essential functions of this job. Reasonable accommodations may be made to enable individuals with disabilities to perform the essential functions.
While performing the duties of this job, the employee is occasionally exposed to wet and/or humid conditions, moving mechanical parts, fumes or airborne particles, and extreme cold. The noise level in the work environment is usually moderate.
Hiring Insights
Job activity
Posted Today
Source: