Commercial Construction Superintendent – Cedar Rapids – Watts Group, Inc. – Cedar Rapids, IA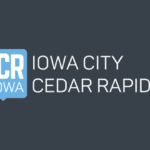 Watts Group, Inc
Job details
Number of hires for this role
2
Qualifications
Driver's License (Preferred)
Full Job Description
We are looking for a commercial construction superintendent for projects in the Cedar Rapids area. If you enjoy working in a fast-paced, intense environment where we take customer service and team work seriously – then keep reading!
Watts Group has been helping to shape our communities with amazing projects.
This role will be responsible for the overall direction, coordination, implementation of specific commercial construction projects. Working with the team, this person will ensure consistency with company strategy, commitments, and goals and works with their team for accomplishing goals while providing excellent customer service.
Key Responsibilities & Essential Functions:
The customer is our first priority: ensures employees or contracted workers support that priority.
Plan, schedule, or coordinate construction project activities to meet deadlines. Including project timelines, managing project resource allocation, delegating tasks to ensure enough time remains to complete own tasks.
Determines labor requirements for dispatching workers to construction sites.
Safety is a priority – ensures all employees and sub-contractors are wearing their proper PPE; makes sure we are compliant with safety regulations.
Track project deliverables using appropriate tools while monitoring and reporting on progress of the project to management; presents reports defining project progress, problems and solutions.
Establish the quality standards reviewing regularly on all projects to assure employees, suppliers and subcontractors are meeting quality and safety expectations.
Proactively establish and maintain effective working team relationships and provide excellent customer service internally and externally.
Must Have Skills:
Valid driver's license is required
Must be able to life 50 pounds
Must be able to climb a ladder
3+ years of commercial construction experience preferred
Active listening/Good communication skills
Project management
Highly organized/Able to prioritize tasks
Stress tolerance and able to work in a fast-paced environment
Provides great customer service and teamwork
Proactive
Able to positively influence and lead others
Positive attitude and takes pride in their work
Job Type: Full-time
Benefits:
Dental insurance
Health insurance
Paid time off
Retirement plan
Vision insurance
License/Certification:
Driver's License (Preferred)
Work Location: Multiple Locations
Source: