Commercial Estimator – GMT Corporation – Cedar Rapids, IA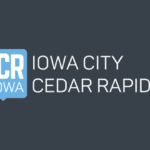 GMT Corporation
Indeed's salary guide
Not provided by employer
$61.2K – $77.6K a year is Indeed's estimated salary for this role in Cedar Rapids, IA.
Full Job Description
I. Summary
This employee is responsible for analyzing blueprints, specification, proposals and other documentation to prepare time, cost, and labor estimates for products, projects, or services by performing the following duties.
II. Essential Duties & Responsibilities
Prepares quotation spreadsheets by reviewing data/information to determine material and labor requirements, and entering that into estimating software such as Costimator.
Prepares estimates used for management purposes such as planning, organizing, and scheduling work, preparing bids, selecting vendors or subcontractors and determining cost effectiveness by computing cost factors.
Conducts special studies, such as time studies, to develop and establish standard hour and related cost data. Discusses final quote with senior management.
Consults with clients, vendors, associates or other individuals to formulate and refine estimates and resolve issues.
May need to prepare concept drawing or sketches to better estimate work time and final cost.
III. Supervisory Responsibilities
NONE.
IV. Competencies
To perform this job successfully, an individual should demonstrate the following competencies:
Analytical- Synthesizes complex or diverse information; Collects and researches data; Uses intuition and experience to complete data; Designs work flows and procedures.
Delegation- Delegates work assignments; Matches the responsibility to the person; Gives authority to work independently; Sets expectations and monitors delegated activities; Provides recognitions for results.
Managing People- None
Planning/Organizing- Prioritizes and plans work activities; Uses time efficiently; Plans for additional resources; Set goals and objectives; Develops realistic action plans.
Quality Management-Employee is responsible for leading or facilitating the work efforts and evaluating/improving the performance of business processes, employees and machines to meet or exceed the goals for the GMT Corporation in a safe, organized, and efficient fashion.
Problem Solving/Strategic Thinking- Analyzes specific safety, business and production processes or quality problems for the purpose of identifying the root cause(s) of the problem and assist with the development of recommendations for short and long-term resolution.
Leadership experience and Style – His/her leadership style will need to be based on the Servanthood leadership model with characteristics that include transparency, process based, and a relentless drive for results, discernment and collaboration at all levels of the organization.
V. Qualifications
Education & Experience
Two (2) year Associate's Degree (A.A.) from an accredited technical school.
Five (5+) year related experience and/or training; or equivalent combination of education and experience.
Leadership Skills
Guided by the objectives, values, and mission statement of GMT, the individual will provide leadership and vision necessary to ensure that the company, division, and department achieve established goals.
Serves as a role model and represents GMT Corporation inside and outside the Company to promote GMT's values and build up strong community relationships.
Communication Skills
Ability to read and interpret documents such as safety rules, operating and maintenance instructions and procedure manuals.
Ability to write routine reports, correspondence. Ability to speak effectively before groups of customers or employees of the organization.
Computer Skills
Proficient in Excel, PowerPoint, Word and other MS Office applications.
Basic understanding of 3D CAD Viewing Software
Job requires knowledge and understanding of Company's Syteline MRP.
VI. PHYSICAL DEMANDS
The physical demands described here are representative of those that must be met by an employee to successfully perform the essential functions of this job. Reasonable accommodations may be made to enable individuals with disabilities to perform the essential functions.
While performing the duties of this job, the employee is regularly required to walk, sit (at desk) and bend at the waist.
While performing duties of this job, the employee may be required to manipulate large parts using overhead lifting devices and precise measuring equipment such as computer probes, tooling, gauges, and fixtures.
May be required to lift up to 50 pounds.
VII. WORK ENVIRONMENT
The work environment characteristics described here are representative of those an employee encounters while performing the essential functions of this job. Reasonable accommodations may be made to enable individuals with disabilities to perform the essential functions.
While performing the duties of this job, the employee may work near moving mechanical parts and may be exposed to fumes or airborne particles.
The noise level in the work environment is usually quiet.
#hc47772
Hiring Insights
Job activity
Posted Today
Source: