Commercial Property Inspector – Spectrum Field Services – Cedar Rapids, IA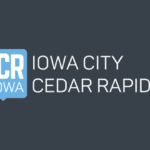 Spectrum Field Services

Job details

Job Type
Part-time
Contract
Indeed's salary guide
Not provided by employer
$41.6K – $52.6K a year is Indeed's estimated salary for this role in Cedar Rapids, IA.
Full Job Description
Spectrum Field Services is seeking contract inspectors to meet with contacts at commercial properties, and walk the property looking for damage and other issues. Independent contractors receive a 1099 tax form each year and are responsible for their own taxes. Spectrum is one of the pioneers in the field service industry and we are committed to retaining that reputation. Spectrum's client base includes both high-profile, high-volume firms and the smaller, more boutique firms and organizations. Being able to serve all types of clients results from Spectrum's long-term stability and our adaptability to the needs of every individual client. This level of service solidifies Spectrum's reputation as a field services industry leader.
Job Responsibilities:
As a property inspector for Spectrum Field Services, you are an independent contractor, and you have the flexibility to work as much or as little as you would like, however, we prefer that you are free during daytime hours as most inspections take place during those times. When an inspection is assigned, you have the option to decline if you feel you are too busy, or can't complete it based on the requirements and timeframe. In larger cities, there is often enough work to keep you busy full-time or you can choose to make this a job for supplemental income. We are looking for reliable, flexible people who are able to do inspections as we receive them from our clients.
We are currently looking for Fannie Mae and Freddie Mac certified inspectors in this area. If you are InterNACHI certified you qualify to do Fannie Mae inspections.
Responsibilities include:
Scheduling inspections
Performing property inspections in a timely fashion
Obtaining information and required documents from property contacts for each inspection
Photographing property exterior and interiors and surrounding areas, being sure to meet client-specific requirements
Filling out inspection forms using proper grammar and spelling
Qualifications:
Dress business casual and have a clean appearance
Be available for training on Spectrum systems and processes
Be able to schedule appointments
Ensure all inspections are completed in a timely fashion
Ability to multitask and prioritize
Have confidence in speaking and meeting with property contacts
Must be able to ask questions / obtain documents and information required on an inspection form
Excellent written and verbal communication skills
Fill out client required forms in Spectrum's online systems
Should be proficient with computers and related technology including phones, digital cameras, downloading photos onto a computer, scanning documents, and uploading photos into Spectrum's programs (training provided)
Knowledgeable in Excel, Word, email, and basic internet navigating skills
Must be able to follow required instructions provided by the client (which will be provided with each inspection)
Follow photo requirements for each inspection (Standard is 15 to 30 photos)
Must have either a digital camera or phone capable of taking good quality digital photos – higher resolution preferred
Must have a reliable computer with internet access – and must know how to use the internet and your own computer
Must have reliable transportation
Inspection fees range from $25 to $65 (more if you are certified in different inspection types)
Job Type: Contract
Salary: $50.00 to $300.00 /month – Pay is on a per inspection basis and is based on the type of each inspection completed.
Job Types: Part-time, Contract
Pay: $50.00 – $300.00 per month
Schedule:
COVID-19 considerations:
Inspectors will wear a mask and follow local regulations and guidelines pertaining to COVID-19. All work requires travel to the inspection site, and often face-to-face interviews with property management personnel.
Application Question(s):
Do you own a computer, have internet access, a digital camera, or good quality camera phone, and are you able to use these proficiently, including knowing how to download photos from your camera/phone to a computer, upload photos to a website, and search the internet? You must know how to use the basic technology required for this position. In addition, you should have good grammar and writing skills as the forms require full sentence descriptions and often a paragraph to be written in some cases. You must be able to follow basic instructions and accept and implement feedback that is provided to improve work quality when necessary. Are you able to do all of these things?
License/Certification:
Fannie Mae or Freddie Mac Certification (Preferred)
Willingness to travel:
Work Location: On the road
Hiring Insights
Application response rate: 53%
Hiring 4 candidates for this role
Job activity
Posted Today
Source: