Communications Manager – CRST The Transportation Solution, Inc. – Cedar Rapids, IA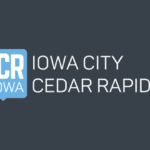 CRST The Transportation Solution, Inc.
Indeed's salary guide
Not provided by employer
$70.6K – $89.4K a year is Indeed's estimated salary for this role in Cedar Rapids, IA.
Full Job Description
CRST The Transportation Solution, Inc. is Delivering Promises and Driving Success to Ensure Everyone Has What's Needed to Live and Thrive. Today, more than ever, we are looking for talented individuals who will help us bring this vision to life.
Communications Manager
Corporate Overview: CRST The Transportation Solution, Inc. is delivering promises and driving success so we can all have what we need to live and thrive. We need talented individuals to help us bring this vision to life.
Division Overview: Our marketing team is dedicated to promoting CRST's brand, reach and services. We create new opportunities and foster trusted relationships that support the success and growth of our employees, customers, agents, contactors, and communities.
Role Summary: The Communications Manager will be responsible for managing and enhancing CRST's brand across multiple platforms and developing new opportunities for engagement. General business acumen and organizational engagement is critical.
Role Responsibilities:
Analyzes market research data, determine how to expand targeted demographics, and support marketing plans to align with brand strategy and achieve annual goals.
Assures brand consistency, identifies brand building areas, and assists with content management.
Develops and executes brand management plans that that support brand objectives, and creates campaigns that increase the company's awareness.
Develops structure of accountability for stakeholders.
Builds a customer network and enhances relationships between the company and partners.
Coordinates content management and the sharing of information among departments, divisions, and external customers.
Manages external brand relationships and strategy
Coordinate and facilitate event engagement from planning to execution.
Develop and cultivate outreach programs
Develop and cultivate internal programs and engagement
Manage and develop promotional marketing items for organization
Experience needed: 5+ years experience in communications, brand marketing, and event management.
Did you know?
CRST is one of the largest privately owned trucking companies in the United States. That means you can count on our experience and ongoing commitment to provide the best service to our customers and the best work environment for our employees.
We're family owned. We're dedicated to building on our founder's legacy to make CRST the transportation solution.
CRST is headquartered in Cedar Rapids, IA. Our midwestern hometown is known for strong values, commitment to our community, and the success of manufacturers and producers here and throughout the country. When we thrive, America thrives!
The CRST core values: Safety at the Core of All We Do – Integrity in Every Decision and Action – Commitment to the Success of Employees, Customers, Agents, Contractors and Communities.
EEO Statement: All qualified applicants will receive consideration for employment without regard to race, color, religion, sex, sexual orientation, gender identity, national origin, disability, or status as a protected veteran.
Job Type: Full-time
Hiring Insights
Application response rate: 61%
Job activity
Posted Today
Source: