CONSERVATION SEASONAL (TEMP.) (5/9/22) – Linn County, IA – Cedar Rapids, IA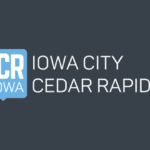 Linn County, IA
Full Job Description
Description
The Linn County Conservation Department has temporary (full-time) openings available for the 2022 warm recreation season. Positions are available in a variety of locations throughout the County.
Positions duties vary and rates of pay range from $13.00 – $14.00 per hour.
Positions include: Natural Resource Aide, Watercraft Concession Manager
Examples of duties include the following:
General park maintenance activities such as mowing, facility and area clean-up and painting; interaction with park visitors; maintenance of park facilities and minor equipment maintenance.
Campground management; registering campers; some rule enforcement; interaction with park visitors; cleaning facilities; mowing; trail patrol and fee collection; opening and closing park facilities and other general park maintenance activities.
Natural resource management activities such as establishment and maintenance of native forest, prairie and wetland ecosystems.
Coordination and management of canoe and paddleboat concession and canoe trip operation; maintenance of equipment, facilities and vehicles; and interaction with park visitors as a park information center.
Qualifications
Must pass a County physical examination which includes a drug test after offer of hire. Driver's license required for all positions Random drug tests during employment may be required.
Shift
Non-standard work week – weekends and holidays may be required.
Job Type: Temporary
Pay: $13.00 – $14.00 per hour
Hiring Insights
Job activity
Posted Today
Source: