Controller / Financial Analyst – KSI – Cedar Rapids, IA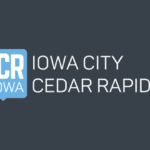 KSI
Job details
Salary
$70,000 – $130,000 a year
Full Job Description
We have a client looking for a motivated Controller & Financial Analyst to join their team in their Cedar Rapids, Iowa office. The ideal candidate should possess strong analytical skills, exceptional problem-solving skills, be highly organized, and have excellent leadership skills with a positive attitude.
The Controller & Financial Analyst will develop processes to streamline accounting functions and operations, provide financial analysis and reports, train staff on business finance issues, promote regulatory, tax and GAAP compliance, and drive income generation. This position is a hybrid of a position where you will be doing the normal accounting functions but also the finance side of high-level financial and cost analysis through performing research, analyzing purchasing, forecasting, and developing models that drive profitability for a variety of divisions within the company.
The pay would be dependent on the individual's experience/skills.

Duties & Responsibilities
Preparing financial reports
Analyzing financial data
Manage Cost Accounting
Revenue Recognition
Overseeing and preparing income statements
Participating in budgeting processes
Engaging in and managing day to day financial transactions
Streamlining accounting functions and operations
Coordinating audit processes
Budgeting
Forecasting
Financial and Cost Analysis
Provide analytical, forecasting, reporting, and project support to senior management

Produce monthly reports, which include key metrics, financial results, and variance reporting, and ad hoc reports
Spearhead the annual and quarterly budgeting and forecasting processes
Identify opportunities for performance improvement across the organization
Maintain knowledge and keep abreast of new investment regulations or policies
Develop models that help with decision-making
Qualifications and Experience
Bachelor's degree in Finance, Accounting, or related field; CPA or CMA a plus.
6-10 years of relevant experience in corporate finance, financial planning & analysis, managing accounting functions, or other related fields.
Strong working knowledge of Excel and financial modeling
Excellent analytical, decision-making, and problem-solving skills
Attention to accuracy and detail required
Experience with Sage Timberline Accounting Software a plus
Strong leadership skills and the ability to effectively manage a team
Source: