Crane Operator 1875/1971 – Barnhart Crane & Rigging – Cedar Rapids, IA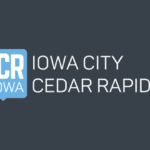 Barnhart Crane & Rigging
Indeed's salary guide
Not provided by employer
$46.9K – $59.3K a year is Indeed's estimated salary for this role in Cedar Rapids, IA.
Full Job Description
PURPOSE – Barnhart is built on a strong foundation of serving others. The fruit of our labor is used to grow the company, care for our employees, and serve those in our communities and around the world.


MINDS OVER MATTER – Barnhart has built a nationwide reputation for solving problems. We specialize in the lifting, heavy-rigging, and heavy transport of major components used in American industry.


NETWORK – Barnhart has built teams that form one of our industry's strongest networks of talent and resources with over 45 branch locations across the U.S. working together to serve our customers. This growing network offers our team members constant opportunities for career growth and professional development.


CULTURE – Barnhart has a strong team culture – the "One TEAM." We are looking for smart, hard-working people who strive for excellence in their work and appreciate collaboration. Join a team that values Safety, Servant Leadership, Quality Service, Innovation, Continuous Improvement, Fairness, and Profit with a Purpose.
Description:
Assembles and installs supporting structures, rigging, hoist, and pulling gear
Attaches load to rigging to provide support or prepare for moving using hand and power tools
Connects pulleys and blocks to fixed overhead structures with bolts, shackles, and clamps
Cleans and dresses machines and surfaces of component parts
Controls movements of heavy equipment through narrow openings or confined spaces
Dismantles maintains, and stores rigging equipment
Manipulates rigging lines and hoist to move or support materials, steel, concrete, etc.
Selects gear, shackles, and cables according to load size, facilities, and work schedule
Signals or gives verbal directions to workers engaged in hoisting and moving loads to ensure the safety of workers and materials
Tests rigging to ensure safety and reliability before engaging in hoisting or lifting
Supervisory Responsibilities: Ability to respectfully confront people when needed and lead through example
Must pass a drug test, fit for duty test, and background check
Preferred Qualifications:
Competency:
Communication Skills
Reasoning Ability
License:
CDL – CLASS A OR B
NCCCO
TWIC
EOE/AA Minority/Female/Disability/Veteran
About Barnhart Crane & Rigging:
Barnhart has built a nationwide reputation for solving problems. We specialize in the lifting, heavy-rigging, and heavy hauling of major components used in American industry. Barnhart's rigging and crane service is committed to continuous improvement and to be the best heavy lift and heavy transport company. Our customers can expect Barnhart to aggressively pursue innovative ways to lower overall project costs and improve safety.SETTING IDEAS IN MOTIONAt Barnhart we are in the business of assisting companies in moving and installing heavy equipment of any size. Whether it's a lift of a few feet or a transport across the country, we set your vision in motion through an unparalleled network of resources and innovative engineering solutions that defy convention. If you can dream it, Barnhart can make it a reality.OVER 40 BRANCHES ACROSS THE U.S.The strongest network of rigging experts and equipment in the country. Barnhart's network includes a long list of "cool tools," including PSTe Goldhofer trailers, crane service and cranes for hire from 18 to 1,800 tons, Strand-jacks, Cantilever beams, Hydraulic Gantries, Self tailing devices, Skidding Systems, and the Modular Lift Tower.
Hiring Insights
Job activity
Posted today