Crew Leader – Mister Car Wash – Cedar Rapids, IA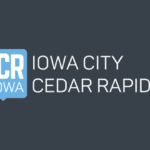 Mister Car Wash

Job details

Salary
$15.50 – $17.00 an hour
Benefits

Pulled from the full job description
div{margin-right:0.5rem;margin-bottom:0.5rem;}]]>
.ecydgvn1{margin-top:0.5rem;margin-left:0.5rem;max-width:100%;}]]>
Employee stock purchase plan
Full Job Description
Working at Mister Car Wash is all about opportunity—to be part of a team, achieve your goals, and have fun in a fast-paced environment. And with new stores in development, Mister has room for every team member to grow their career.
Take the next step! We're currently seeking a Crew Leader.
WHAT YOU WILL DO:

Learn how to lead a team by completing Mister's Crew Leadership Program.
Coach and develop team members to help them perform to the best of their abilities.
Take responsibility for an area of the wash and uphold Mister's high standards for quality.
Help keep the work atmosphere positive and customer-focused.
Make sure every customer has a fun, memorable car wash experience.
Work closely with management to coordinate daily staffing needs.
WHAT YOU NEED:

An outgoing personality with strong people and listening skills.
Strong problem-solving and decision-making skills.
The ability to adapt, change, and multitask in a fast-paced working environment.
Attention to detail and pride in your work.
The flexibility to work a varying schedule, including some nights and weekends.
High energy and interest in being active outdoors in varying temperatures and weather conditions.
Completion of Driver A, Tunnel Operator, and CSA certifications.
A valid driver's license and the ability to pass a pre-employment background check.
WHAT MOTIVATES OUR TEAM:

Competitive hourly pay and tips.
Generous paid time off starting day one.
Excellent benefits, including medical, dental, vision, 401(k) with company match, employee stock purchase plan, and more!
Flexible scheduling.
Growth opportunity with a national employer—90 percent of our managers were promoted from within!
Opportunity for performance-based pay increases after 30 days of employment.
Best-in-class training and development to take your career to the next level.
Free car washes weekly.
Tuition reimbursement for GED or college courses, trade certifications, and ESL classes.
Join the Mister Car Wash Team today!
careers.mistercarwash.com
Mister Car Wash provides equal employment opportunities to all employees and applicants for employment without regard to race, color, religion, sex, national origin, age, disability, or genetics. We participate in the E-verify system nationwide.
Hiring Insights
Job activity
Posted today