Delivery Driver/Customer Service – Eldon C Stutsman Inc. – Cedar Rapids, IA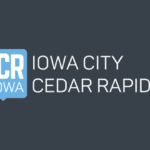 Eldon C Stutsman Inc.

Qualifications

Delivery driver: 1 year (Required)

English (Required)

CDL A (Required)

US work authorization (Required)
Indeed's salary guide
Not provided by employer
$54K – $68.4K a year is Indeed's estimated salary for this role in Cedar Rapids, IA.
Full Job Description
Eldon C. Stutsman, Inc.
Dedicated Delivery CDL Truck Driver
Eldon C. Stutsman, Inc. is seeking Class-A dedicated delivery drivers to join our fleet! We are looking for a self-motivated individual who enjoys driving in low traffic areas in Upper Midwest and home every weekend! Some agriculture experience preferred.
About the job:
Drivers will have regional routes
Drivers will pull dry van freight
Predictable schedules
Drivers will be home every weekend, on the road 2-3 nights per week
Drivers will have assigned company trucks
Excellent benefits package
Competitive pay
What does a typical day look like for a Dedicated Delivery Driver?
Drivers on this account will deliver feed products and animal nutrition ingredients from our warehouse located in Hills, Iowa. Drivers will run 2 to 3 loads per week. Delivery destinations include the upper Midwest.
Why work at Eldon C. Stutsman, Inc.?
Eldon C. Stutsman, Inc. has been around since 1934 and is passionate about the customers we serve. Since we are midwestern based, our primary business includes those in Iowa and surrounding states. Because of our regional territory, this would be the perfect position for someone that wants a good balance between home time and time on the road.
Dedicated drivers receive full benefits for themselves and their families after 30 days of employment, are eligible for safety awards, and begin accruing vacation pay on day one. In addition, they will take home a competitive pay per mile, drop pay and layover pay. We run new model equipment and let you take a family member or dog along with you!
Benefits
You will automatically become eligible for benefits including medical, dental & vision within your first 30 days of employment. Other benefit options include flexible spending accounts (FSA), health savings accounts (HSA), 401(k), basic life coverage, short term & long term disability insurance, wellness incentives, rider policy, pet policy, tuition reimbursement and paid time off.
Minimum Requirements:
Must be 21 years or older
Must have a valid Class A CDL
One-year of equivalent experience
Must be able to pass pre-employment drug screen & background investigation
Must be registered with the FMCSA Drug & Alcohol Clearinghouse (www.fmcsa.dot.gov)
Job Type: Full-time
Benefits:
401(k)
Dental insurance
Health insurance
Life insurance
Paid time off
Vision insurance
Schedule:
Day shift
Monday to Friday
Application Question(s):
Please share desired wage or benefits.
Experience:
Delivery driver: 1 year (Required)
Language:
License/Certification:
Work Location: On the road
Hiring Insights
Application response rate: 84%
Hiring 4 candidates for this role
Urgently hiring
Job activity
Posted Today
Source: