Delivery Driver – Papa John's Pizza – Cedar Rapids, IA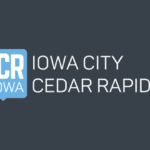 Papa John's Pizza

Job details

Job Type
Full-time
Part-time

Qualifications

Day Shift (Preferred)

Night Shift (Preferred)

US work authorization (Preferred)
Full Job Description
Take home CASH daily – you take your tips and mileage home at the end of each shift.
WE PAY MILLEAGE IN CASH DAILY, where others DO NOT!
Delivery Drivers can earn up to and sometimes more than $25 per hour including tips: compensation includes hourly wage, all tips earned & mileage pay.
Must have reliable automobile, valid driver's license and appropriate insurance.
Please apply at: https://nowhiring.com/teampj/
or text teampj to 242424
Job Types: Full-time, Part-time
Pay: $17.00 – $26.00 per hour
Benefits:
Flexible schedule
Health insurance
Schedule:
Day shift
Monday to Friday
Night shift
Weekend availability
Supplemental Pay:
Shift availability:
Day Shift (Preferred)
Night Shift (Preferred)
Work Location: One location
Hiring Insights
Hiring 5 candidates for this role
Urgently hiring
Job activity
Posted today
Source: