Direct Support Professional – Housing – To The Rescue – Cedar Rapids, IA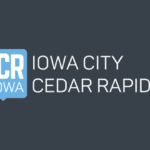 To The Rescue

Job details

Job Type
Full-time
Part-time

Qualifications

Driver's License (Required)

High school or equivalent (Preferred)

Day Shift (Preferred)

Night Shift (Preferred)

Overnight Shift (Preferred)

US work authorization (Preferred)
Full Job Description
Direct Support Professional – Housing **$1000.00 Sign-On Bonus**
At To The Rescue, our purpose is to improve the quality of lives through personalized and skilled services, specifically designed for each individual or organization.
Reasons why you should work at To The Rescue:
NEW incentive program
Tiered pay system with compensation reviews every 90 days
Competitive pay up to $16/hr
Medical, dental and vision insurance for eligible staff
Voluntary benefits also available
Holiday pay and paid time off
Paid, on-the-job training
Growth opportunities within the organization and across departments
Referral program with the potential to receive a $1,000.00 bonus
Rewarding careers with a sense of purpose
Employee housing
Summary of Position/Objective:
The Direct Support Professional (DSP) provides care for individuals with disabilities in their home and community. Primary duties include supporting and assisting individuals in achieving success in their living, working, earning and social environments. The Direct Support Professional assists with daily activities such as meal prep, personal care and medication administration as well as promoting community involvement through outings and activities.
Essential Duties and Responsibilities:
Reasonable accommodations may be made to enable individuals with disabilities to perform the essential functions. The duties include, but are not limited to, the following:
Adheres to and upholds To The Rescue's values and policies
Manages day to day activities of each member assigned to your caseload to maintain and ensure that all supports for essential life services and entitlement programs are met
Provides direct care according to the member plan and support needs
Provides Medication Administration to members served as outlined by the member plan, and policies
Complete documentation timely to ensure billing of services
Ensures all current goals and ongoing supports are provided as stated in the members plan
Observes and supervises members' activities
Attends training seminars, in-service sessions, and staff meetings
Ensures the health and safety of members by monitoring activities, supervising, and intervening in crisis situations
Honors all aspects of the Member Rights and adhere to all policies of confidentiality
Always represents To The Rescue in a positive and professional manner to all members, co-workers, interdisciplinary teams, and the general public
Performs additional duties as assigned
Competencies/Qualifications/Education:
High school diploma or GED
Must be 18 years of age
Communication Proficiency
Patience
Writing skills
Ability to apply principles of logical or scientific thinking to a wide range of intellectual and practical problems.
Have working knowledge of privacy laws and regulations.
Ability to respond well under pressure.
Certificates/Licenses/Registration:
The employee must provide and maintain a valid driver's license the entire duration of their employment, and must be eligible for the agency's vehicle insurance.
Work Hours:
Hours are varied depending on the needs of the organization. This may include, but is not limited to days, nights, weekends, and holidays dependent upon business need.
Asleep overnight shifts include sleep hours and working hours. Typical sleep time hours for sleep overnight shifts are limited to 11:00 p.m. to 6:00 a.m. There may be times when staff will need to be awake during all overnight shift related hours based on member needs.
Employees working awake overnight shifts are expected to be awake the entire shift and receives a shift differential from 11:00 p.m. to 6:00 a.m.
Work Environment:
The work environment is variable, anywhere from office setting to a hospital/clinic to out in the community.
Physical Demand:
The physical demands described here are representative of those that must be met by an employee to successfully perform the essential functions of this job. Reasonable accommodations may be made to enable individuals with disabilities to perform the essential functions.
While performing the duties of this job, the employee is regularly required to hear and speak. The employee is frequently required to sit, stand, walk, reach, and occasionally lift up to 80 pounds.
Travel:
Frequent travel within a 25-mile radius is expected for this position. Occasionally travel beyond a 25-mile radius may be required.
Location: Cedar Rapids, IA
IND-IA
To The Rescue is an equal opportunity employer. All qualified applicants will receive consideration for employment without regard to race, color, religion, sex, national origin, status as a qualified individual with a disability or status as a protected veteran.
Job Types: Full-time, Part-time
Pay: $10.00 – $16.00 per hour
Benefits:
Dental insurance
Employee discount
Flexible schedule
Flexible spending account
Health insurance
Health savings account
Paid time off
Referral program
Tuition reimbursement
Vision insurance
Schedule:
10 hour shift
12 hour shift
8 hour shift
Day shift
Night shift
Overtime
Weekend availability
Supplemental Pay:
Education:
High school or equivalent (Preferred)
License/Certification:
Driver's License (Required)
Shift availability:
Day Shift (Preferred)
Night Shift (Preferred)
Overnight Shift (Preferred)
Work Location: Multiple Locations
Hiring Insights
Application response rate: 87%
On-going need to fill this role
Urgently hiring
Job activity
Posted Today
Source: