Directional Drill Operator – Advanced Directional Drilling – Cedar Rapids, IA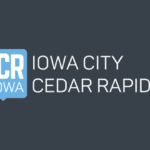 Advanced Directional Drilling
Job details
Number of hires for this role
2
Qualifications
Directional Drilling operation: 1 year (Required)

US work authorization (Required)

CDL A (Preferred)
Full Job Description
Advanced Directional Drilling is seeking an experienced and reliable directional drill operator to help our fast growing company. This position is located in the Cedar Rapids/Iowa City area.
About Advanced Directional Drilling
Advanced Directional Drilling is a fast-growing underground utility contractor headquartered in Dubuque, IA. We offer directional drilling, hydro excavation, and utility locating services throughout the Midwest. Our employees enjoy competitive pay, per diem when overnight travel is required, flexible schedule, 6 paid holidays, 401(k), health insurance, and paid time off.
Responsibilities
Determine best bore path with locator to ensure all utilities have been located and develop a plan for going above, below, or around each utility or obstacle in the bore path
Operates Horizontal Directional Drill for installation of underground utilities including electric, gas, water, sewer, and telecommunications
Performs all duties according to prescribed safety procedures and uses appropriate safety equipment
Ability to read, understand, and implement utility construction prints
Setup and cleanup of work site including traffic and pedestrian control
Reads utility locates and coordinating day lighting of these facilities
Aid in the restoration of any landscapes disturbed during construction
Ensure that the workmanship conforms to specifications and local codes
Operates vehicles for transport to job site.
Performs proper maintenance by greasing, oiling, and making minor repairs on equipment.
Perform other duties as required/assigned
Desired Qualifications
3 years of horizontal directional drill locating experience
CDL class "A" driver's license
Valid DOT Health Card
Strong verbal communication skills with crew, customers, and vendors.
Experience operating Ditch Witch Equipment
Experience operating excavator and hydro excavator
Experience using a utility locator
Knowledge of general utility construction design and standards
Travel may be required
Job Type: Full-time
Pay: $20.00 – $35.00 per hour
Benefits:
401(k)
Flexible schedule
Health insurance
Paid time off
Schedule:
Supplemental Pay:
Experience:
Directional Drilling operation: 1 year (Required)
License/Certification:
Work Location: Multiple Locations
Source: