Disability Representative – Sedgwick – Cedar Rapids, IA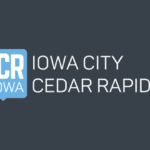 Sedgwick
The 'Apply with SEEK' option will be utilized for International applicants, mainly Australia. If this does not apply to you please use the 'Apply' option.
Disability Representative
IF YOU CARE, THERE'S A PLACE FOR YOU HERE
For a career path that is both challenging and rewarding, join Sedgwick's talented team of 27,000 colleagues around the globe. Sedgwick is a leading provider of technology-enabled risk, benefits and integrated business solutions. Taking care of people is at the heart of everything we do. Millions of people and organizations count on Sedgwick each year to take care of their needs when they face a major life event or something unexpected happens. Whether they have a workplace injury, suffer property or financial loss or damage from a natural or manmade disaster, are involved in an auto or other type of accident, or need time away from work for the birth of a child or another medical situation, we are here to provide compassionate care and expert guidance. Our clients depend on our talented colleagues to take care of their most valuable assets—their employees, their customers and their property. At Sedgwick, caring counts®. Join our team of creative and caring people of all backgrounds, and help us make a difference in the lives of others.
PRIMARY PURPOSE: To process claims and determine benefits due pursuant to a disability plan; to make timely payments and adjustments for workers compensation, Social Security Disability Income (SSDI), and other disability offsets; and to ensure the ongoing processing of claims.
ESSENTIAL FUNCTIONS and RESPONSIBILITIES
Makes claim determinations to approve non-complex disability claims or makes a recommendation to team lead to deny claims based on the disability plan.
Determines benefits due, makes timely claims payments and adjustments for workers compensation, Social Security Disability Income (SSDI), and other disability offsets.
Informs claimants of documentation required to process claims, required time frames, payment information and claims status either by phone, written correspondence and/or claims system.
Refers cases as appropriate to team lead; maintains professional client relationships.
ADDITIONAL FUNCTIONS and RESPONSIBILITIES
Performs other duties as assigned.
Supports the organization's quality program(s).
QUALIFICATIONS
Education & Licensing
High school diploma or GED required. College preferred.
Experience
Two (2) years of related experience or equivalent combination of education and experience required to include one (1) year general office or customer service experience. One (1) year of benefits or claims management experience preferred.
Skills & Knowledge
Excellent oral and written communication
PC literate, including Microsoft Office products
Analytical and interpretive skills
Strong organizational skills
Ability to work in a team environment
Ability to meet or exceed Performance Competencies
WORK ENVIRONMENT
When applicable and appropriate, consideration will be given to reasonable accommodations.
Mental: Clear and conceptual thinking ability; excellent judgment and discretion; ability to handle work-related stress; ability to handle multiple priorities simultaneously; and ability to meet deadlines
Physical: Computer keyboarding, travel as required
Auditory/Visual: Hearing, vision and talking
NOTE: Credit security clearance, confirmed via a background credit check, is required for this position.
The statements contained in this document are intended to describe the general nature and level of work being performed by a colleague assigned to this description. They are not intended to constitute a comprehensive list of functions, duties, or local variances. Management retains the discretion to add or to change the duties of the position at any time.
Sedgwick is an Equal Opportunity Employer and a Drug-Free Workplace.
Source: