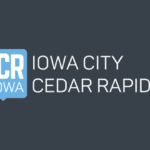 Hy-Vee
Job details
Number of hires for this role
1
Qualifications
Basic math: 1 year (Preferred)

Overnight Shift (Preferred)

Night Shift (Preferred)

US work authorization (Preferred)
Full Job Description
Job Title: Donut Finisher/Designer FLSA: Non-Exempt
Department: Bakery Revision Date: 05/2018
General Function
As a Donut Finisher, this position will be responsible for finishing donuts, bagels, and danishes to be sold to customers. Additionally you will ensure a positive company image by providing courteous, friendly, and efficient customer service to customers and team members.
Reporting Relations
Accountable and Reports to: Store Director; Assistant Director; Store Operations, Perishables, Health Wellness Home; Managers of Store Operations, Perishables, Health Wellness Home; Assistant Managers; Bakery Manager, Assistant Bakery Manager, Baker, Apprentice Baker
Direct Reports: None
Primary Duties
Provides prompt, efficient, and friendly customer service by exhibiting caring, concern, and patience in all customer interactions and treating customers as the most important people in the store.
Smiles and greets customers in a friendly manner, whether the encounter takes place in the employee's designated department or elsewhere in the store.
Makes an effort to learn customers' names and to address them by name whenever possible
Answers the telephone promptly when called upon, and provides friendly, helpful service to customers who call
Works with co-workers as a team to ensure customer satisfaction and a pleasant work environment.
Prepares work area and equipment for donut finishing.
Removes donuts and rolls from freezer and prepares for finishing.
Place Danish and cinnamon rolls in proof box.
Heats donuts and rolls in oven prior to glazing or icing.
Ice and garnish rolls for the donut case.
Review special orders and prepare as needed.
Cleans work area.
Prepares icings and glazing area for the next day.
Maintains strict adherence to department and company guidelines related to personal hygiene and dress
Adheres to company policies and individual store guidelines.
Reports to work when scheduled and on time.
Secondary Duties
Works with customers at the counter as necessary.
Assists in other areas of store as needed.
Performs other job related duties and special projects as required.
Education/Experience
High school or equivalent experience and six months or less of similar or related experience.
Physical Requirements
Must be able to physically perform medium work exerting up to 40 pounds of force occasionally, up to 20 pounds of force frequently, and up to 10 pounds of force constantly to move objects.
Visual requirements include clarity of vision at a distance of less than 20 inches and more than 20 feet with our without correction, color vision.
Must be able to perform the following physical activities, Stooping, reaching, standing, walking, pushing, pulling, lifting, grasping, feeling, and repetitive motions.
Knowledge, Skills, and Abilities
Must be able to follow written, verbal or diagrammatic instructions; several concrete variables.
Must be able to perform simple addition and subtraction; copying figures, counting and recording.
Must have the ability to understand and follow verbal or demonstrated instructions; write identifying information; request supplies orally or in writing.
Working Conditions
Has daily exposure to noise and equipment movement hazards. There is weekly exposure to dangerous chemicals/solvents.
Equipment
Oven and glazing table
Contacts
Has daily contact with customers
Job Type: Full-time
Pay: $16.00 – $22.00 per hour
Benefits:
401(k)
401(k) matching
Dental insurance
Disability insurance
Employee assistance program
Employee discount
Flexible spending account
Food provided
Health insurance
Life insurance
Paid time off
Paid training
Pet insurance
Referral program
Tuition reimbursement
Vision insurance
Physical Setting:
Schedule:
10 hour shift
12 hour shift
8 hour shift
Day shift
Evening shift
Every weekend
Holidays
Monday to Friday
Night shift
Weekend availability
Supplemental Pay:
Experience:
Basic math: 1 year (Preferred)
Shift availability:
Overnight Shift (Preferred)
Night Shift (Preferred)
Work Location: One location
Source: