Drilling Assistant (Geotechnical) – Cedar Rapids, IA – Braun Intertec – Cedar Rapids, IA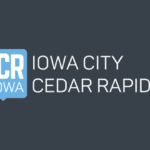 Braun Intertec
Full Job Description
Braun Intertec is looking to hire a Drilling Assistant for our Geotechnical Drilling team in the Cedar Rapids, IA area.
Responsibilities:
Drilling
Assist in all aspects of drilling operations while gaining experiences necessary to work with minimal direction
Help in collection of data and samples in the field under the direction of the crew chief
Return field samples labeled, organized and complete
Forward the samples to the project manager and/or client
Maintenance
Responsible for maintaining the tooling, equipment and support vehicle
Assist in drill rig maintenance and repairs
Safety
Responsible for promoting and adhering to a safe work practice
Use required and approved personal protective equipment (PPE) while performing all functions
Department of Transportation
Operate support vehicles in safe and lawful manner
Maintain necessary documentation relating to the operation of commercial motor vehicles, if applicable
Required Skills:
A valid driver's license and good driving record required
Must have ability to obtain a valid Class B license within 90 days
Good mechanical aptitude
Ability to lift up to 75 pounds on a regular basis
Must be able to work in outdoors in all types of weather
Must be available to travel up to 50% and on short notice
Must be available for night and weekend work
Required Experience:
Previous drilling experience desirable
The successful candidate will be encouraged to expand their skills and certifications through company provided training and mentoring. Braun Intertec offers a competitive compensation and benefits package, including: medical, dental, vision, life insurance, 401(k) plan, ESOP, PTO, and paid holidays.
As an EEO/Affirmative Action Employer, all qualified applicants will receive consideration for employment without regard to race, color, religion, sex, national origin, sexual orientation, gender identity, veteran or disability status.
As an Equal Opportunity Employer, Braun Intertec is committed to providing reasonable accommodations for qualified individuals with disabilities and disabled veterans.
Job Type: Full-time
Pay: $18.00 – $25.00 per hour
Benefits:
401(k)
401(k) matching
Dental insurance
Employee assistance program
Flexible spending account
Health insurance
Health savings account
Life insurance
Paid time off
Referral program
Vision insurance
Schedule:
10 hour shift
12 hour shift
8 hour shift
Day shift
Monday to Friday
Overtime
Weekend availability
Ability to commute/relocate:
Cedar Rapids, IA: Reliably commute or planning to relocate before starting work (Preferred)
Application Question(s):
What are your hourly salary requirements?
Experience:
Drilling: 1 year (Preferred)
License/Certification:
Drivers License and a clean record? (Preferred)
Work Location: One location
Hiring Insights
Hiring 2 candidates for this role
Job activity
Posted today
Source: