Driver-Shuttle – McGrath Family of Dealerships – Iowa City, IA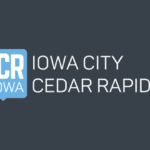 McGrath Family of Dealerships
Benefits

Pulled from the full job description
div{margin-right:0.5rem;margin-bottom:0.5rem;}]]>
.ecydgvn1{margin-top:0.5rem;margin-left:0.5rem;max-width:100%;}]]>
Indeed's salary guide
Not provided by employer
$25.5K – $32.3K a year is Indeed's estimated salary for this role in Iowa City, IA.
McGrath Family of Dealerships is looking for a Shuttle Driver to join our team. For the last 70 years, our team has worked relentlessly to establish McGrath as the #1 trusted name in automotive sales and service in Eastern Iowa. If you're looking for a mission driven career, opportunities for personal and professional growth, and want to be a part of a winning team apply now!

Job duties include:
Greeting customers who drive into service drive
Shuttling customers to and from service department
Picking up and dropping off vehicles for a customer who needs service
Other duties like- refilling coffee, cleaning up service drive, tidying up customer lounge etc.
Must have:
A positive attitude
Great customer service skills
Timely and prompt
Eager to learn
A valid drivers license
Willing to submit a background check
Benefits include:
Flexible 4 Day Work Week
PTO Starting Day 1!
Health, Dental, Vision Benefits
401k + Company Match
Growth Opportunities – 97% Promotion Within
Collaborative and Fun Culture

Get a glimpse of our who we are through our videos! https://www.youtube.com/watch?v=oqwccPBAt7s
IND4
Hiring Insights
Job activity
Posted Just posted