EDI Analyst – ESP International – Cedar Rapids, IA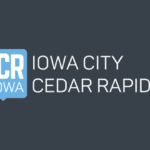 ESP International
Indeed's salary guide
Not provided by employer
$66K – $83.6K a year is Indeed's estimated salary for this role in Cedar Rapids, IA.
Full Job Description
Company Description
Engineered Seal Products International has been serving the OEM market for over 50 years as a global and domestic supply chain specialist for seals and rubber products. At ESP, we make small parts a big part of your bottom line. As a 100% employee-owned company, our employees are given the ability to engage in what they do at a high level, thriving alongside our company.
Mission
Electronic data interchange (EDI) analysts will be a technical employee who designs, implements, and maintains data interchange systems between companies or departments. Analyze the needs of the business and design systems to efficiently transfer information between multiple parties. Maintain EDI systems and train end-users.
Have in-depth knowledge of software programming languages, expert troubleshooting skills, and experience with end-user training. To be an expert EDI analyst able to design and install a scalable, user-friendly systems that perfectly meets the needs of the stakeholders.
Competencies
Organized and capable of managing multiple projects concurrently
Proactive and able to anticipate needs
Results-oriented with a strong sense of urgency
Strong communication skills
Problem-solver
Able to obtain and utilize specialized knowledge of systems
Tech Skills
Ability to read and interpret complex documents such as EDI Specifications, Development scopes, financial statements, contracts, and procedure manuals. Possesses high level business writing
skills. The employee communicates effectively both verbally and in writing with superiors, colleagues, and individuals inside and outside the Company.
Quantitative Skills: Ability to work with mathematical concepts such as probability and statistics. Ability to apply concepts such as fractions, percentages, ratios, graphs, and proportions to practical situations.
Critical Thinking: Able to display high level reasoning skills to solve multiple, complex situations.
Good understanding of the technologies the Company deploys such as XML, database systems, IT architecture, IT security. Advanced knowledge of EDI standards, software programming and coding languages including C++, Java, XML, CSV, and SQL. Proficient in Microsoft Outlook, Word, Excel, and PowerPoint and Database systems
Cultural Fit
Expertise: I will master the details of my job. I love to learn and I commit to continuous improvement of my talents and skills. I am not afraid to take on new challenges and opportunities to develop myself.
Service: I appreciate that our Company, and my role, will not exist if we do not serve the needs of our stakeholders.
Passion: I commit to bringing my best self to my work every day. I think of ways to improve myself, my work, and my Company at all times.
Take Ownership: I seek out opportunities to have an impact. I take action when things aren't right and do not wait to be told what to do. I bring solutions, not problems, to situations. I admit when I am wrong and take accountability to resolve the situation. I finish what I start.
Have Fun: I will discover and match talents with roles so that work is fun. I will eliminate self-limiting thoughts and behaviors, expect to win, and celebrate success. I will be cheerful and positive thinking at all times. I understand that attitude drives behaviors which drive results. No cynicism.
Create Raving Fans: I learn the needs of my stakeholders so I can anticipate and exceed their expectations. I "make it easy" for them to do their best.
"I've Got Your Back": I am team-oriented and focus on "we" vs. "me". I am committed to the success of my teammates, my Company, and our stakeholders. I am honest and open in all relationships, including providing timely feedback and coaching. I do not throw others 'under the bus'.
Create Value Every Day: I bring results, not reasons. I use my expertise, actions and decisions to create value for my stakeholders. I maintain focus on the activities that truly make an impact.
Embrace Change: I understand that the world and business conditions change constantly. I remain flexible and open to supporting changes needed to serve our stakeholders, seize opportunities, and continually improve.
I will follow and abide by company policy as it relates to my employment and recognize my actions, choices, and words must align with the progression towards team goals. I will not work in contradiction to team progress.
Native Genius
Enjoys meeting with stakeholders to understand their system needs, easily designing appropriate EDI and other systems, and wanting to train others to be experts in the use of the systems. Eagerly anticipates needed maintenance and updates to keep systems fully functional.
Qualifications
Bachelor's degree in computer science, information technology, or a similar field. A minimum of 5 years' experience as an EDI analyst.
Accountabilities
1st month
Completed basic systems training
Assisting in current projects
1st qtr.
Completed advance systems training
Working independently on projects and completing to OTD KPI
KPI's
90% OTD Project milestones
95% Survey approval
100% 2 Second Lean completions
7% or less SLA violation
Responsibilities
Resolving issues – 15% of time
Systems Maintenance and Governance – 15% of time
OPSP action items – 20% of time
MIS internal projects – 10% of time
Service requests and enhancements – 15% of time
Company IT projects – 25% of time
Job Type: Full-time
Hiring Insights
Job activity
Posted today
Source: