Engineering Manager – ASIC/FPGA (Onsite) – Collins Aerospace – Cedar Rapids, IA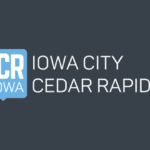 Collins Aerospace
Full Job Description
Do you want to be a part of something bigger? A team whose impact stretches across the world, and even beyond? At Collins Aerospace, our Mission Systems team helps civilian, military and government customers complete their most complex missions — whatever and wherever they may be. Our customers depend on us for intelligent and secure communications, missionized systems for specialized aircraft and spacecraft and collaborative space solutions. By joining our team, you'll have your own critical part to play in ensuring our customer succeeds today while anticipating their needs for tomorrow. Are you up for the challenge? Join our mission today.
Engineering Manager – ASIC/FPGA
Onsite: Employees who are working in Onsite roles will work primarily onsite. This includes all production and maintenance employees, as they are essential to the development of our products.
Role Overview:
This position is responsible for managing the engineering development and program execution of FPGA/ASIC Communications and Navigation programs for Collins Aerospace Mission Systems. Responsibilities include engineering management and engaged involvement in all aspects of FPGA/ASIC development and integration efforts as well as project management skills including SPI and CPI analysis. A strong candidate will have seven to ten years of FPGA/ASIC development and/or management experience in FPGA/ASIC.
Primary Responsibilities:
Responsibilities include planning, organizing, resource allocation, personnel development, performance reviews, salary planning, and overall group management FPGA/ASIC engineers.
The position requires project execution direction to the engineering team.
Candidate must demonstrate sound decision making skills, communication skills, networking skills, and able to accurately forecast project work and costs.
A successful candidate will also have a high-level understanding of systems and hardware development.
Candidate will work directly with and/or manage daily activities of FPGA/ASIC engineers, project engineering, program management, and supporting organizations to develop VHDL, Verilog, and SystemVerilog for military communications products based on software defined radio architectures.
Candidate will lead the engineering team using strong interaction, interpersonal, mentoring and negotiating skills, and will be responsible for managing project risks/issues and elevating to upper management when appropriate.
In addition, the candidate will be responsible for adhering to, and supporting Collins Aerospace process methodologies while developing and managing commitments to meet project financial and schedule deliverables and quality requirements.
Basic Qualifications:
Bachelor's degree and 8 years of prior relevant experience OR
Advanced Degree in a related field and minimum 5 years' experience OR
In absence of a degree, 12 years of relevant experience is required
Typically requires a degree in Science, Technology, Engineering or Mathematics (STEM) and a minimum of 8 years of prior relevant experience unless prohibited by local laws/regulations.
Must be a U.S. Citizen
Must have or be capable of obtaining a US Department of Defense (DoD) security clearance. Candidate selected will be subject to a government security investigation/reinstatement and must meet eligibility requirements
Preferred Qualifications:
Preferred applicants will currently hold a SECRET (or above) security clearance, or have held one within the past two years.
Degree in Science, Technology, Engineering or Mathematics (STEM)
Diversity drives innovation; inclusion drives success. We believe a multitude of approaches and ideas enable us to deliver the best results for our workforce, workplace, and customers. We are committed to fostering a culture where all employees can share their passions and ideas so we can tackle the toughest challenges in our industry and pave new paths to limitless possibility.
Some of our competitive benefits package includes:
Medical, dental, and vision insurance
Three weeks of vacation for newly hired employees
Generous 401(k) plan that includes employer matching funds and separate employer retirement contribution, including a Lifetime Income Strategy option
Tuition reimbursement
Life insurance and disability coverage
Optional coverages you can buy: Pet Insurance, Home and Auto, additional life insurance, accident insurance, critical illness insurance, group legal
Ovia Health, fertility and family planning
Employee Assistance Plan, including up to 5 free counseling sessions
Redbrick – Incentives for a Healthy You
Autism Benefit
Doctor on Demand, virtual doctor visits
Adoption Assistance
Best Doctors, second opinion program
And more!
Nothing matters more to Collins Aerospace than our strong ethical and safety commitments. As such, all U.S. positions require a background check, which may include a drug screen.
At Collins, the paths we pave together lead to limitless possibility. And the bonds we form – with our customers and with each other – propel us all higher, again and again.
Apply now and be part of the team that's redefining aerospace, every day.
Raytheon Technologies is An Equal Opportunity/Affirmative Action Employer. All qualified applicants will receive consideration for employment without regard to race, color, religion, sex, sexual orientation, gender identity, national origin, disability or veteran status, age or any other federally protected class.
Hiring Insights
Job activity
Posted Today
Source: