Entry Levels Sales – Winters Off & Paid Housing – Universal Auto Hail Repair – Cedar Rapids, IA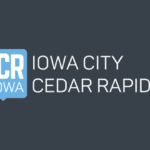 Universal Auto Hail Repair

Job details

Salary
$40,000 – $80,000 a year

Qualifications

High school or equivalent (Preferred)

Customer service: 1 year (Preferred)
Benefits

Pulled from the full job description
div{margin-right:0.5rem;margin-bottom:0.5rem;}]]>
.ecydgvn1{margin-top:0.5rem;margin-left:0.5rem;max-width:100%;}]]>
Full Job Description
Responsible for lead development and customer service of our customers. Get paid to assist vehicle owners with insurance claims, arrange for rental cars, and schedule repairs. You receive $400 per week, plus a generous commission based on sales. Motivated individuals earn in excess of $4,000 per week.
***WE TRAIN YOU***
Primary responsibilities
Travel to different neighborhoods and suburbs going door-to-door with the goal of scheduling them to bring their hail damaged vehicle to the shop.
Convince client to use our services Paintless Dent Repair on Hail Damage vehicles.
Hand out pamphlets.
Write up paperwork for a new customer.
Develop prospect list or lead list.
Represent our brand in an honest and positive way.
Circle back and check on customers who showed interest in our service.
Build relationships with our customers and the community.
Develop constructive and cooperative working relationships with others.
Work an assigned territory, often up to 50-80 houses per day
Tell customers the benefits of our service.
Skills Required
Good time management.
Strong communication skills.
Driven individual willing to meet and exceed sales.
Willing to travel for extend period of time.
Special Requirements:
Valid Driver's License.
Positive attitude.
Ability to pass a drug test and background check.
Work Weekends
Ability to travel across the country.
UAHR is currently hiring motivated, dedicated and energetic individuals to join our hail catastrophe team. Employees are treated with respect and given opportunities to travel and grow. With a family like atmosphere, we take pride in our fun-loving work family.
Universal Auto Hail Repair is a fast growing, high quality, and high integrity company. Universal is an accredited member of the BBB with an A+ rating.
https://www.facebook.com/WorkTravel.Life/
Job Type: Full-time
Salary: $40,000.00 – $80,000.00 per year
Schedule:
8 hour shift
Day shift
Evening shift
Work Location: On the road
Job Type: Full-time
Pay: $40,000.00 – $80,000.00 per year
Benefits:
Flexible schedule
Paid training
Supplemental Pay:
Application Question(s):
Can you temporarily relocate to the hail storm locations during the hail season (March – November)?
Education:
High school or equivalent (Preferred)
Experience:
Customer service: 1 year (Preferred)
License/Certification:
Driver's License and insurance (Required)
Work Location: On the road
Hiring Insights
Application response rate: 93%
On-going need to fill this role
Job activity
Posted Today