Fiber Optics Construction Manager – Unite Private Networks – Cedar Rapids, IA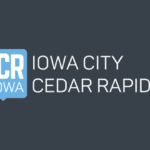 Unite Private Networks

Qualifications

High school or equivalent (Preferred)
Indeed's salary guide
Not provided by employer
$64.2K – $81.2K a year is Indeed's estimated salary for this role in Cedar Rapids, IA.
Full Job Description
***Please note! This is not building-construction related!!!
UPN is currently looking for an experienced Fiber Optics Construction Manager located in Eastern Iowa/Cedar Rapids. This candidate will plan, direct and coordinate activities pertaining to the daily operation of the outside fiber plant to include estimating, engineering, permitting, contracting, designing and maintenance of new fiber optic network build projects and existing fiber facility relocations.
UPN offers a significant corporate bonus package, company stock (to everyone!), commission (for specific positions) and 401K match. However, what makes UPN truly valuable is our culture, and you cannot put a price on that! At UPN, our teams are the living, breathing pulse of the company. Our people are the driving force behind our successes. We look forward to getting to know you, and finding out if you are a good fit for this amazing job opportunity.
Specific responsibilities include:
Develop accurate Outside Plant Fiber construction estimates for new opportunities and maintenance requirements.
Will handle the day to day operations of the Outside Plant Fiber network to include Engineering, permitting, contracting, designing and maintaining of new building adds and existing Fiber facility relocations.
Works closely with upstream groups, completing fiber verification requests, design, permit and manage construction of new fiber network.
Monitors infrastructure builds and reviews/punch lists and approves work has met UPN's construction standards.
Will meet with contractors, Right of Way Representatives, Engineering firms, customers, other OSP engineers and vendors to coordinate/mitigate projects.
Requirement for the position include:
High school diploma or GED required.
3-5+ years of OSP fiber engineering and construction experience, telecom experience preferred.
Strong OSP construction knowledge with ability to read/red-line construction drawings to facilitate new builds, relocations and emergency repairs.
Exposure to permitting, engineering, contractor management, fiber splicing, project management, different types of underground and aerial cable plant installation and maintenance.
Assumes responsibility for contribution to the success of major or multiple projects, and is periodically called upon to make decisions.
This position manages all employees of the department and is responsible for the performance management and hiring of the employees within that department. Excellent interpersonal, coaching, managerial, and leadership skills are needed.
Strong communication skills; thorough and attentive to details; able to prioritize and multitask; proactive and deadline-oriented.
Traveling to other states will be required.
Salary is commensurate upon education and experience. Qualified candidates interested in this opportunity should submit their cover letter, resume and salary requirements.
UPN is an Equal Employment Opportunity Employer
Job Type: Full-time
Benefits:
401(k)
401(k) matching
Dental insurance
Employee assistance program
Flexible spending account
Health insurance
Life insurance
Paid time off
Parental leave
Professional development assistance
Retirement plan
Tuition reimbursement
Vision insurance
Schedule:
Supplemental Pay:
Ability to commute/relocate:
Cedar Rapids, IA: Reliably commute or planning to relocate before starting work (Required)
Education:
High school or equivalent (Preferred)
Experience:
OSP fiber engineering: 4 years (Preferred)
fiber optic construction: 4 years (Preferred)
telecommunication: 4 years (Preferred)
ability to read/red-line construction drawings: 4 years (Preferred)
manage major or multiple fiber projects: 4 years (Preferred)
meeting with meet with contractors and engineers: 4 years (Preferred)
monitoring builds & review/approve punch lists: 4 years (Preferred)
Work Location: One location
Hiring Insights
Hiring 1 candidate for this role
Job activity
Posted Today
Source: