Field Service Technician – CRANE EQUIPMENT & SERVICE OF ILLINOIS, INC – Cedar Rapids, IA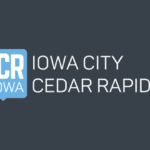 CRANE EQUIPMENT & SERVICE OF ILLINOIS, INC
Job details
Number of hires for this role
1
Qualifications
Driver's License (Required)

US work authorization (Required)

High school or equivalent (Preferred)
Full Job Description
Service Technician – Job Description:
Location: Crane Equipment & Service, Inc. (CES) is a multi-branch company with locations in and around Illinois & Iowa. This position requires the willingness to work at customer facilities as necessary.
We are seeking a skilled Hoist & Crane Service Technician for our Walford, IA location (outside of Cedar Rapids), with a proven track record of providing good customer service to join our growing team!
Job Duties/Responsibilities:
As a Service Technician, you would be responsible for the following duties:
Ø Ability to perform overhead crane and hoist repairs.
Ø Mechanical knowledge along with electrical and mechanical troubleshooting.
Ø Load testing of the crane and hoist systems when required.
Ø Communicate effectively with customer and other team members.
Qualifications/Requirements:
The qualified candidate will be able to pass drug, alcohol, and background checks and will meet the following:
· High School diploma or general education degree (GED).
· Able to work at ceiling level elevation, off ladders and manlifts.
· Experience with overhead crane and hoist inspections.
· Must be able to lift up to 40 pounds and work on your feet during normal worktime.
· Good communication skills, written and verbal.
· Computer skills & knowledge.
· Comfortable and knowledgeable working with hand and power tools.
· Ability to read and comprehend technical instructions, diagrams, and instruction manuals.
Benefits and Job Specific Details:
This position comes with great benefits & perks:
Benefits include:
· 401(k)
· Dental insurance
· Health insurance
· Life insurance
· Paid time off Perks
· Company issued iPad
· Company paid training programs
Schedule:
· Monday-Friday, FIRST SHIFT (7am – 3:30pm), and must be available for some weekends and overtime.
· Travel to CES Facilities in Illinois and/or Iowa for training – 5 to 10 days per year.
Equal Opportunity Employer/Vet/Disabled
Job Type: Full-time
Pay: $25.00 – $30.00 per hour
Benefits:
401(k)
Dental insurance
Health insurance
Life insurance
Paid time off
Vision insurance
Schedule:
8 hour shift
Monday to Friday
Education:
High school or equivalent (Preferred)
Experience:
Electrical: 3 years (Preferred)
License/Certification:
Driver's License (Required)
Willingness to travel:
Work Location: Multiple Locations
Source: