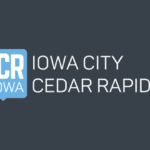 Aegon
Benefits

Pulled from the full job description
.ecydgvn1{margin-top:0.5rem;margin-left:0.5rem;max-width:100%;}]]>
.ecydgvn1{margin-top:0.5rem;margin-left:0.5rem;max-width:100%;}]]>
.ecydgvn1{margin-top:0.5rem;margin-left:0.5rem;max-width:100%;}]]>
.ecydgvn1{margin-top:0.5rem;margin-left:0.5rem;max-width:100%;}]]>
.ecydgvn1{margin-top:0.5rem;margin-left:0.5rem;max-width:100%;}]]>
Employee assistance program
.ecydgvn1{margin-top:0.5rem;margin-left:0.5rem;max-width:100%;}]]>
Responsibilities:
Manage activities of assigned team including supervisors and/or individual contributors.

Adapt department plans to address resource and operational challenges. Operates mostly within their own function, but participates in cross-functional initiatives.

Understand and communicate directives from senior management.

Hold one-on-one meetings with employees on performance and career development.

Gather information and handle tactical questions for third party firms; complete or review issue papers and control memos. Identify potential accounting issues/errors and escalate appropriately.

Approved budgeted staff expenses

Review, design and implement process and control improvements in area of expertise.

Influence and lead a team in a way which aligns and promotes their given department's strategy and values.
Qualifications:
Bachelor's degree in accounting or finance, or equivalent experience

Eight years of accounting/finance experience including three years of supervisory/management experience

Strong people management skills

Ability to effectively communicate, orally and in writing, to diverse audiences

Organizational and prioritization skills

Advanced computer skills in MS Office, Excel and financial business systems
Preferred Qualifications:
Knowledge of assigned business area (e.g. investments, premiums, corporate finance)
Locations:
Baltimore, MD

Cedar Rapids, IA

Denver, CO

Plano, TX

St. Petersburg, FL

Work From Home (US)
**Please note that the compensation information that follows is a good faith estimate for this position only and is provided pursuant to the Colorado Equal Pay for Equal Work Act and Equal Pay Transparency Rules. It is estimated based on what a successful Colorado applicant might be paid. It assumes that the successful candidate will be in Colorado or perform the position from Colorado. Similar positions located outside of Colorado will not necessarily receive the same compensation. **
The salary for this position generally ranges between $99,000-$131,000. This range is an estimate, based on potential employee qualifications, operational needs and other considerations permitted by law. The range may vary above and below the stated amounts, as permitted by Colorado Equal Pay Transparency Rule 4.1.2.
This position is also typically eligible for an Annual Bonus based on the Company Bonus Plan/Individual Performance and is at Company Discretion at a rate of 15%.
Commuting Remote employees will need to report to a Company office location at times, but will perform their work primarily remotely.
A Comprehensive Wealth + Health package. It's our passion to empower people, and especially our employees, to add years to their lives and more life to their years. That means a healthy account balance and a healthy body to match. As you'll come to discover, Wealth + Health is a central part of everything we do!
Wealth Benefits; Competitive Pay, Bonus, and Benefits Package; Pension Plan, 401k Match, Employee Stock Purchase Plan, Tuition Reimbursement, Disability Insurance, Stock Purchase Plan, Employee Discounts, Career Training & Development Opportunities, Certification Sponsorship
Health and Work/Life Balance Benefits; Be Well Company sponsored holistic wellness program which includes Wellness Coaching and reward dollars, Parental Leave, Adoption Assistance, Employee Assistance Program, College Coach Program, Back-up Care Program, Paid Time Off to Volunteer, Employee Matching Gifts Program, Employee Resource Groups, Inclusion and Diversity Programs, Employee Recognition Program
Our commitment to inclusion & diversity means that we value differences. We encourage the unique perspectives of individuals and are dedicated to creating a respectful and inclusive work environment.
#LI-Remote
Hiring Insights
Job activity
Posted Today