Financial Collector Exempt – Sherwin-Williams – Cedar Rapids, IA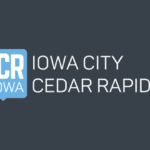 Sherwin-Williams
Full Job Description
Job Number: 22000GHI
Cedar Rapids, Iowa

|

Saint Paul, Minnesota

|

CEDAR RAPIDS, Iowa

|

SAINT PAUL, Minnesota

Travel: No
Schedule: Part-time
Posted: 7/21/2022


Description
WELCOME TO SHERWIN-WILLIAMS
Here, we believe there's not one path to success, we believe in careers that grow with you. Whoever you are or wherever you come from in the world, there's a place for you at Sherwin-Williams. We provide you with the opportunity to explore your curiosity and drive us forward. We'll give you the space to share your strengths and we want you to show us what you can do. You can innovate, grow and discover in a place where you can thrive and Let Your Colors Show!
Sherwin-Williams values the unique talents and abilities from all backgrounds and characteristics. All qualified individuals are encouraged to apply, including individuals with disabilities and Protected Veterans.

SUMMARY OF POSITION: This position is responsible for supporting the credit activities of Sherwin-Williams paint store customers. This involves collecting delinquent receivables for commercial accounts and to process accounts through the in-house system to third party placement as required. This role will also have direct customer phone contact to resolve discrepancies or disputes and effect collection of delinquent or over limit balances. This role will work directly with Stores and District Credit Managers. It will also maintain open communication with customer and parent store to protect future business relationships. This position will also provide accurate reports to management to document all collection activity, status of accounts, etc.
BASIC QUALIFICATIONS:
Must be legally authorized to work in country of employment without sponsorship for employment visa status.

Must be able to operate a computer and communicate via the telephone.
MINIMUM QUALIFICATIONS:
High School diploma or comparable certification (e.g. GED).
PREFERRED QUALIFICATIONS:
Prefer experience in Credit and Accounting; or prior Accounting/ Professional accounts receivable management experience.

Prefer Bachelors Degree in a Business-related field.

Ability to implement successful collection activity to obtain optimum cash flow and profitability from the accounts.

Good written and verbal communication skills. Ability to communicate effectively management staff, and external customers including, collection agencies and attorneys.
Sherwin-Williams is proud to be an Equal Employment Opportunity/Affirmative Action employer committed to an inclusive and diverse workplace. All qualified candidates will receive consideration for employment and will not be discriminated against based on race, color, religion, sex, sexual orientation, gender identity, national origin, protected veteran status, disability, age, pregnancy, genetic information, creed, marital status or any other consideration prohibited by law or by contract.
As a VEVRAA Federal Contractor, Sherwin-Williams requests state and local employment services delivery systems to provide priority referral of Protected Veterans.
Hiring Insights
Job activity
Posted Today