Five Seasons – Maintenance – YES Communities – Cedar Rapids, IA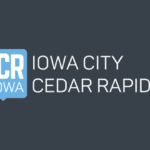 YES Communities

Job details

Job Type
Full-time
Seasonal
Benefits

Pulled from the full job description
div{margin-right:0.5rem;margin-bottom:0.5rem;}]]>
.ecydgvn1{margin-top:0.5rem;margin-left:0.5rem;max-width:100%;}]]>
Indeed's salary guide
Not provided by employer
$22.2K – $28K a year is Indeed's estimated salary for this role in Cedar Rapids, IA.
Full Job Description
About YES
YES Communities, founded in 2008, owns and operates manufactured housing communities with locations across the United States. YES takes a new approach to manufactured home communities and works to build and maintain an environment in each community that reflects their positive YES attitude. YES's unique operating model, personal approach and strong corporate culture has garnered it the Community Operator of the Year award by the Manufactured Housing Institute for the past ten years.
Our company's leadership team has over 100 years of combined experience in the manufactured housing industry. This dedication has brought industry acknowledgement to not only our executive team, but also to every endeavor they have touched throughout the past four decades.
Life at YES

YES Communities strives to hire a diverse workforce that shares our vision of what a manufactured home community should be. We empower our employees to develop a strong sense of community with our residents because we know that happy, dedicated employees make the difference.
Our culture is relaxed and one where leaders set clear expectations and give you the freedom to manage your goals. We invest in our employees and take pride as we watch them achieve results and make a difference in their roles every day.
MAINTENANCE
Your role at YES!
In this role, we are relying on you to keep the community grounds safe, organized, well maintained, and fully stocked with necessary supplies. You will be interacting with residents and ensure the timely and satisfactory completion of tasks as they come up. You will also be key player in the upkeep of community assets including various equipment, building interiors, and the pool area. And of course, if an emergency does come up, your supervisor will be asking you to come to the rescue.
Essential Functions:

Clean vacant lots
Respond to resident service requests when applicable
Maintain the storage compound in a safe and organized manner
Maintain tools, the maintenance facility, and equipment
Coordinate new home delivery and set-up, and request any warranty or follow-up work with the Community Manager and manufacturers
Order supplies, tools and equipment (with Management approval)
Maintain all utility facilities within the Community
Follow safety precautions
Complete all work in a timely manner, without sacrificing quality
Maintain professional behavior which does not interfere with the individual's work, the work of another Team Member, or the quality of life for Community Residents
Maintain community assets including grounds, buildings, equipment, pools, etc.
Snow Removal
Respond to emergency calls as directed by Supervisor
Additional duties as assigned by Supervisor and subject to change
Physical Requirements:

Ability to stand and walk for up to eight (8) hours per day
Use and hands, including fingers, to handle or feel objects, tool or controls which may be of a repetitive motion
Reach with arms and hands
Effectively communicate with vendors and residents
Frequently required to climb or balance
Vision abilities include close and distance vision and the ability to adjust focus
Required to regularly push, pull, lift or carry 40 lbs. Occasionally up to 85 lbs.
Use of potentially hazardous chemicals
Must be able to climb ladders, occasionally up to a 20-foot ladder
Flexibility
Education and Experience:

High School Diploma or equivalent
Previous refurbish or make-ready experience preferred
A valid driver's license is required
Benefits:

Competitive salary
Medical, dental, and vision
Life insurance and 401K
PTO
Unique and Vibrant Company Culture
The YES Difference

Competitive salary | Comprehensive health benefits | Life, long and short-term disability insurance | 401(k) with company match
YES I can help * YES We are a team * YES We add value * YES We build community

YES Communities is an Equal Opportunity Employer
Hiring Insights
Job activity
Posted today