Food & Beverage Pool Deck Server – Elmcrest Country Club – Cedar Rapids, IA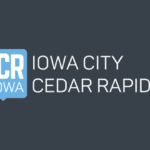 Elmcrest Country Club

Job details

Job Type
Full-time
Part-time
Indeed's salary guide
Not provided by employer
$24.6K – $31.2K a year is Indeed's estimated salary for this role in Cedar Rapids, IA.
Full Job Description
The primary responsibility of the Deck Server is to provide members/guests with the finest food and drink accompanied by attentive and gracious service. Servers will be thoroughly familiar with the food and beverage menu, and pool side services.
#hc42603
Hiring Insights
Job activity
Posted Today