Generation Dispatch Manager – Piper Maddox – Cedar Rapids, IA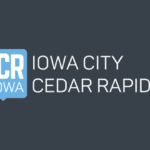 Piper Maddox

Job details

Salary
From $90,000 a year
Full Job Description
Piper Maddox specializes in the Renewable Energy industry, covering the Solar, Energy Storage, Grid Edge, E-Mobility, Wind & Energy Efficiency markets. We are looking for a Power Generation Dispatcher to join a rapidly-growing Renewable Energy business that develops, owns, and operates 5,168 MW of power generation assets, including solar, wind, geothermal and hydro. This is a dynamic position that will give you the opportunity to shape and impact a growing team.
Position Title: Resource Manager (Energy Dispatch)
Location: Des Moines, IA (relocation assistance provided if needed)
Schedule:
Structure: 5 shift rotation with 7 people to allow more flexibility
Shift Schedule: 5-week rotation – 3 weeks on, 2 weeks off
Purpose: The resource manager will be responsible for the real-time operation of the company's portfolio of Renewable Energy generation assets in accordance with established criteria and procedures while adhering to North American Electric Reliability Corporation (NERC) standards.
Key Responsibilities:
Provide coverage on a 24/7, 12-hour continuous rotating shift basis while dispatching generation and other portfolio resources to provide effective portfolio management of approximately 2,500 MWs of wind and solar capacity and related energy services for the company.
Provide key resource portfolio information to manage operational parameters and maximize trading opportunities.
Report timely and accurate operational information to the balancing authorities, direct supervision, senior management and owners.
Respond to regional transmission operator directives.
Manage plant operational information and issues through communications with generation plant personnel.
Oversee automatic generation control and work with operations to manage intermittent renewable production.
Work to achieve optimum economic resource utilization while considering plant performance, regulatory compliance, and reliability of the interconnected system.
Qualifications:
3+ years of control center, power plant, or trading experience.
PJM certification.
NERC Balance & Interchange certification.
Knowledge of power system economics, especially economic dispatch and generator efficiency characteristics and energy trading.
Demonstrated ability to forecast daily generation, evaluate the best economic options to serve our customers, perform agency services, analyze trading activities savings, and multi-task during very stressful conditions.
Willing to relocate to the Des Moines area.
Job Type: Full-time
Pay: From $90,000.00 per year
Benefits:
401(k)
401(k) matching
Dental insurance
Health insurance
Life insurance
Paid time off
Professional development assistance
Relocation assistance
Retirement plan
Tuition reimbursement
Vision insurance
Schedule:
Supplemental Pay:
Application Question(s):
Are you able to commute or willing to relocate to Des Moines, IA with an employer-provided relocation package?
License/Certification:
PJM Certification (Preferred)
Work Location: Multiple Locations
Hiring Insights
Application response rate: 58%
Hiring 1 candidate for this role
Job activity
Posted Today